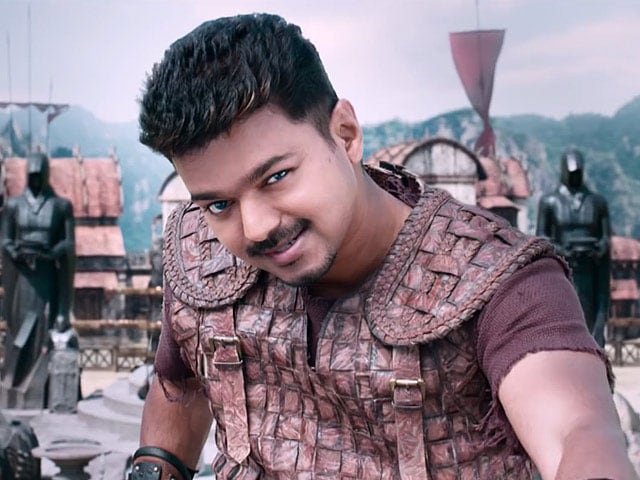 Chennai:
What happens when a supposedly falsified claim of online leakage of an eight minute stretch of a much anticipated film's footage spreads? All hell breaks loose. <br><br>
While such claims could also unleash the dormant tiger within the film's director, who had invested so much of hard work in it. The same goes with Chimbu Deven, the director of Vijay's <I>Puli</i>. (Also Read:
Puli Teaser, Starring Sridevi, Watched Almost 3 Million Times on YouTube
)
The media seems to be afloat with altered versions of <I>Puli</i>'s storyline. As presumed, Vijay and Nandita Swetha are star-struck lovers. When Nandita gets killed, a depressed Vijay tries to commit suicide by jumping off a cliff. But, he lands in a mysterious land where Sridevi happens to be the queen, Hansika, the princess, Shruti Haasan, the peasant and Sudeep, an evil commander. (Also Read:
Puli Makers Lodge Complaint Over Leaked Stills
)
When director Chimbu Deven was contacted, he vehemently rubbished all the rumours and false claims pervading Kollywood. On a lighter note, Chimbu recently joined twitter and bagged close to 5000 followers in a day. Where has the crouching tiger been all along?