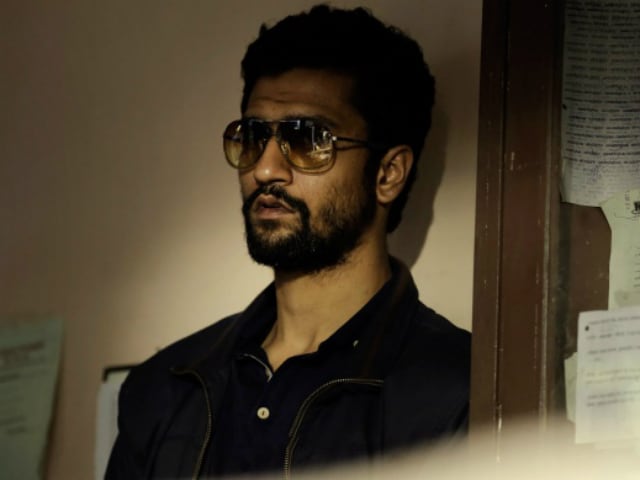 Highlights
Vicky Kaushal plays the role of a troubled cop in Raman Raghav 2.0
Anurag Kashyap's Raman Raghav 2.0 releases on June 24
Raman Raghav 2.0 also stars Nawazuddin Siddiqui, Sobhita Dhulipala
New Delhi:
In his three-films old career, actor Vicky Kaushal is already being touted as the new poster-boy of independent cinema but the actor said that he wants to stay away from such categorisation because they are limiting.
He made an impressive debut as Deepak in
Masaan
and his role as a man on a self-discovery journey in
Zubaan
cemented his standing as an able actor.
The 28-year-old star said that it's the audience who has categorised him in a certain type but for him, he is just an excited performer who wants to keep exploring different characters as he grows in the industry.
"The moment I start categorising myself, I will start limiting myself as an actor. I don't know what I am capable of as of now. I did not know I could play Deepak in
Masaan
or do
Zubaan
. And that's how I want to keep it. When you are not sure if you can do a film, then you feel excited as a performer," Vicky told PTI in an interview.
The actor said that audience's perception is something that he would like to break with every film.
"I want them to believe in an image and then break it. I want to create an image and then break it. I don't mind the perception of being an indie actor though because it means
Masaan
stayed with them. It's a compliment," said Vicky.
Vicky is ready to surprise his fans again with Anurag Kashyap's crime-thriller
Raman Raghav 2.0
, where he is ditching his romantic, boy-next-door image by playing a troubled cop.
"That is a deliberate effort from my end. Whatever I do, should surprise me and the audience and I want that with every film people should feel 'What is he upto now?'," said Vicky.
Vicky said that it was a huge deal for him that a director of Mr Kashyap's stature had shown trust in him.
"I feel very fortunate that in my third film, I am playing a character like this and a director like Anurag Kashyap has shown trust in me. It means a huge deal. I also had to push myself as far as I could to portray this role," said Vicky.
Vicky, who started his career as an assistant director for Mr Kashyap's
Gangs of Wasseypur
, has known the filmmaker since he was 12. The actor said that Mr Kashyap wasn't initially sure that he would be able to pull off the complicated character.
"Anurag sir told me he had three-four actors on his mind and I was last on his list so he wanted me to audition for it. The reason he was sceptical because he knows me inside out and nothing in my life comes close to Raghav," he said.
But the director believed in his capabilities as an actor and was surprised to see Vicky finally transform into the
drug-snorting cop
that was needed for the movie.
Losing on sleep, locking himself up in a room for days and detaching himself from family and friends were few of the things that Vicky had to follow to get into the skin of Raghav.
This is why, the actor was more than happy to get rid of the character once the film was over.
"When you play a character like Deepak in
Masaan
, you want to stay in that space for as long as possible because he is such an endearing person. So, it becomes more difficult to move out of it. You start enjoying it and it becomes difficult to clean your slate.With a character like Raghav, it's so complex that you don't enjoy being in that space. It takes a toll on you because it's not you. You want to get out of it," Vicky added.
Also starring Nawazuddin Siddiqui,
Raman Raghav 2.0
releases this Friday.
(Except for the headline, this story has not been edited by NDTV staff and is published from a syndicated feed.)