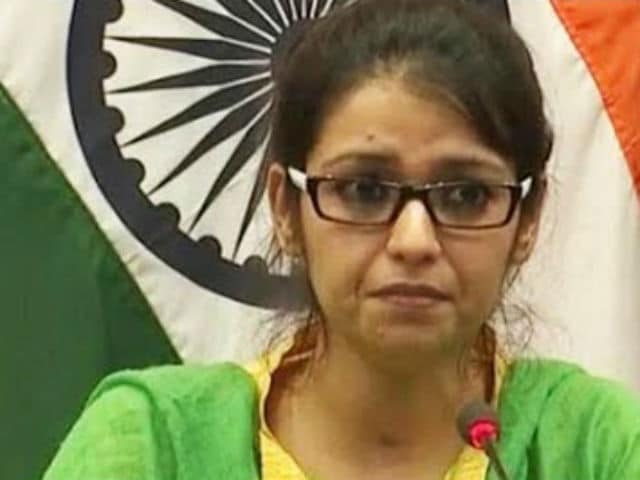 Highlights
"I don't want the story to lose its impact," said Uzma
She was allegedly forced by a Pakistani to marry at gunpoint
"I hope viewers learn from my mistakes," said Uzma
New Delhi:
A film will be soon made on Delhi-based Uzma Ahmad, who was allegedly forced by a Pakistani man to marry him at gunpoint, reports mid-day. Uzma is aware about the fact that the film will be based on her life and she thinks the film will have to be dealt in a prudent manner. According to a mid-day report, Uzma has given the rights of her film to director Shivam Nair. "I don't want the story to lose its impact and hope that viewers learn from my mistakes before making hasty choices," mid-day quoted Uzma as saying. Uzma, who is in her early 20s, had travelled to Pakistan in the month of May, on vacation this year. She reportedly met Tahir Ali in Malaysia and fell in love with him. Later, Tahir Ali allegedly forced her into marrying him in Pakistan. She returned to India on May 25, 2017.
Uzma said, "When people travel somewhere, they should have sound knowledge of the place they are heading to. I blindly entered Pakistan, but no one should have to face dire consequences over a lapse in judgment," reports mid-day.
She also added, "We've been in touch for the past few months. We've not decided how much of the story we must showcase, but, whatever we portray will be from my perspective."
Uzma Ahmed said that her film will be a tribute to External Affairs Minister, Sushma Swaraj, who facilitated her return to India. She said, "I have met Sushmaji many times after my return. I don't think I would be alive without her support." She also told mid-day that that Sushma Swaraj's character will play a prominent role in the film.
Shivam Nair has directed films like
Bhaag Johnny
and
Naam Shabana
.