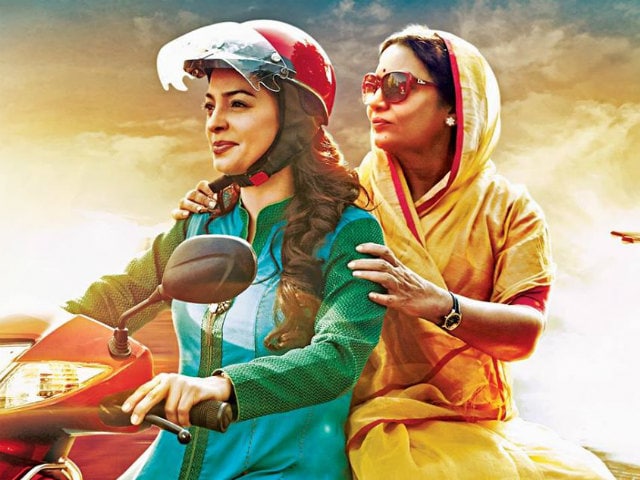 New Delhi:
Moviegoers have only a handful of movies to choose this week. Filmmaker Jayant Gilatar's
Chalk N Duster
releases today. The movie tracks the emotional journey of two teachers, Vidya and Jyoti, played by Shabana Azmi and Juhi Chawla, respectively.
This is the first time Juhi and Shabana
ji
will share screen space. Earlier, in an interview to IANS Juhi had said, "It was exciting for me. I worked with her for the first time and of course she's a very accomplished actress. I had heard about her; how she goes on a set and how she familiarises herself with the surroundings to utilize the place well along with her character. I secretly tried to learn something from her on the sets." (Also Read:
Sonu Nigam Denies Asking Chalk N Duster Makers For Fee After Waiving it
)
The movie also stars Richa Chadha, Zarina Wahab, Divya Dutta, Aarya Babbar, Jackie Shroff and Samir Soni in key roles.
Vishwavijay
, written, directed and produced by Prashast Singh, too releases today. Mr Singh also features in the movie as the protagonist.
Hollywood has only one film to offer this week with
The Hateful Eight
releasing today in India. Directed by Quentin Tarantino, the movie shows how a group of bounty hunters chance upon a few strangers while seeking shelter from a blizzard, only to realise that things will take a nasty turn very soon.
The Hateful Eight
stars Kurt Russell, Jennifer Jason Leigh, Samuel L Jackson and Channing Tatum.