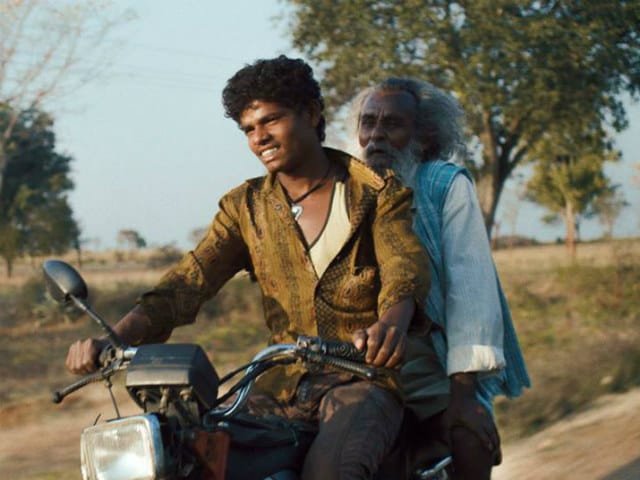 Highlights
National Award-winning Kannada film Thithi is directed by Raam Reddy
Thithi is the only film from India that has been selected
The forthcoming film festival is to be held in China from June 11-June 19
Mumbai:
Filmmaker Raam Reddy's acclaimed Kannada film
Thithi
stands a chance to win in three categories - Best Film, Best Director and Best Screenplay - at the Asia New Talent Awards of the 19th Shanghai International Film Festival.
The forthcoming film festival is to be held in China from June 11-June 19.
Other films nominated in the Best Film Category are
One Night Only
,
Hana's Miso Soup
,
Land of the Little People
and
Detective Chinatown
.
Thithi
is the only film from India that has been selected and will be screened on June 15, June 18 and June 19.
Mr Reddy, who is excited about the nomination, said in a statement: "
Thithi
continues to surprise me with its traction in different countries and cultures and I am very excited to see how a Chinese audience respond to the film."
Produced by Pratap Reddy and Sunmin Park,
Thithi
has already been screened in over 12 international and national film festivals and won 13 awards.
Mr Reddy-directed
Thithi
received two top awards - Golden Leopard in the Filmmakers of the Present category and Swatch Best Feature Award for the Best Debut Feature at the Locarno International Film Festival where it had its international premiere in 2015.
The film made its Asia premiere at Mumbai Film Festival (MAMI) 2015 and won the Jury Grand Prize in the international competition.
Thithi
recently won the 2016 National Award for Best Feature Film (Kannada) and also won three awards at the Karnataka State Film Awards 2016 - Best Film, Best Dialogues and Best Supporting Actress. The film was also selected for 2016 New Directors/New Films.
The film's journey
began at the prestigious Work-in-Progress Lab (WIP) at the NFDC Film Bazaar 2014, where it was declared the Best WIP Fiction Feature.
Written by Ere Gowda and co-written by Mr Reddy,
Thithi
is a dramatic comedy about how three generations of sons react to the death of the oldest in their clan, a man named Century Gowda - a locally renowned, highly cantankerous 101-year-old man. Set in a small village in Karnataka, the three storylines intertwine before converging at Century Gowda's
Thithi
- the final rites of a funeral held 11 days after a death.