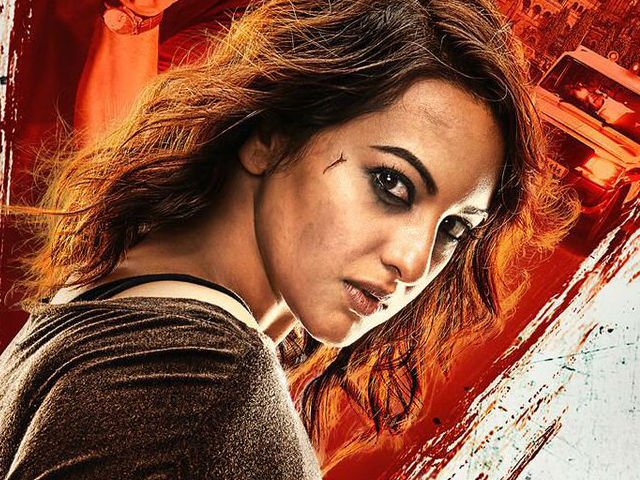 Highlights
The film's poster features Sonakshi with a scar near her right eye
Akira has a past wound that has dried up and remains a scar now, he said
Sonakshi has performed high-octane action scenes for the film
Mumbai:
Filmmaker A R Murugadoss, who presented Aamir Khan in the famous eight-pack abs look in
Ghajini
, decided to add a temporary scar on Sonakshi Sinha's face for her role in
Akira
. He says it was done to depict the character's painful past.
The film's poster features Sonakshi with a scar near her right eye. "In life, every scar that occurs on our body has a story behind it. Similarly, Akira has a past wound that has dried up and remains a scar now. The moment we see her face we should come to know that she has had a painful past. That's why I created the scar under her eyes," Murugadoss said in a statement.
Sonakshi is said to have
performed high-octane action scenes for the film
, which is the remake of Tamil film
Mouna Guru
.
Her character hails from Jodhpur and she arrives in Mumbai for education and with hopes to erase the scars of an unsettling childhood. But unknown to her, Akira finds herself in the middle of a crime.
Suddenly, she stands to lose everything - her family, her friends, even her own sense of identity - as she becomes the hunted. Now she has only herself to trust, and she needs to find the strength within her to stand up for what is right and prove her own innocence and attain justice.
Produced by Fox Star Studios, the film releases on September 2.
(Except for the headline, this story has not been edited by NDTV staff and is published from a syndicated feed.)