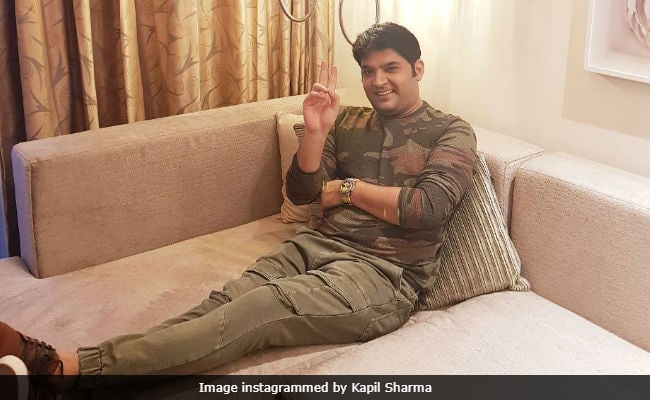 Highlights
Several offensive tweets were sent from Kapil Sharma's account on Friday
A section of the Internet is not convinced that his account was hacked
Kapil's currently headlining TV show Family Time With Kapil
New Delhi:
If you've been following Kapil Sharma's Twitter updates on Friday evening then it must have been confusing. After several abusive posts - some referencing Salman Khan's sentencing after the blackbuck verdict and some on his source of income - shocked the social media, Kapil Sharma revealed that his account was hacked. "Hi all please ignore the previous offensive tweets as my account was hacked. Apologies for the inconvenience caused. Love and regards to all," Kapil tweeted and then deleted it after a few minutes. Now, a section of the Internet is not convinced that Kapil Sharma's Twitter account was hacked while some users want to give him the benefit of doubt.
Here are some tweets describing the Internet's mixed reaction:
Kapil Sharma first abused media
Then deleted tweet
Then abused people
Then deleted tweet
Then claimed his account got hacked, asked for forgiveness
Then deleted that account got hacked walla tweet too.

Legend.

— CHINKARA's WARRIOR (@SRKsWarrior1__) April 6, 2018
Dear Kapil Sharma,

U can't lie that easily in this internet world. You took 'U' turn, your tweets weren't

(According to Kapil Sharma SS- 2,3 are hacked tweets and 4 is not)#KapilSharmapic.twitter.com/hcs56TApyz

— SocialSaint (@isocialsaint) April 6, 2018
.@KapilSharmaK9 kyu jhut bol rha hai...duniya ko bewkoop bnana band kar...your accnt was not hacked..it was you who was tweeting that abusive stuff...

1. You never use full stop at the end of sentence.
2. You use dots in middle of all the tweets...#abusiveKapilpic.twitter.com/uNFcoZrHEc

— B.A.B.Y. (@udaasKrishna) April 6, 2018
It's very easy to say my account has been hacked after tweeting nonsense by celebrities or politicians, They generally use these tactics to blame others
99.99% account has been hacked, but why are not they used a well secured password or security key
Kapil Sharma @KapilSharmaK9pic.twitter.com/nTthcqzNiD

— Sunny (@i_Sunny92) April 6, 2018
Hello Guys
Kapil Sharma's account Is hacked..pls try to understand. Don't blame him without knowing the truth. @KapilSharmaK9

RT & Spread

— Kapil FC Delhi (@kapilfcdelhi) April 6, 2018
This Can't Be Him
I Think His Account Is Hacked!!
Please Who so ever He/she is Please Don't Destroy Another's Fame
I Beg You please @KapilSharmaK9

— K A P I L I A N V I V E K (@VivekKola) April 6, 2018
One of the abusive tweets was sent as reply to Anurag Dixit's post, who has demanded "a public apology for abusing" him.
You have 24 hours to issue a public apology, else I will see you in court where not only your abuse but your claim of your account getting hacked will be examined. Ball is in your court.

— Anurag Dixit (@bhootnath) April 6, 2018
Kapil Sharma featured in headlines for all wrong reasons in 2017. It started with reports of his fight with his colleague Sunil Grover, which later became public. Kapil reshuffled his team after Sunil Grover quit. But due to his deteriorating and the decline in the TRPs of
The Kapil Sharma Show
, the showrunners decided to take the show off air.
Kapil Sharma recently returned to the small screen with a new show, titled
Family Time With Kapil
, which is the
Firangi
actor's second innings with the same showrunners. However, it failed to generate TRPs and it has been reported that the showrunners are contemplating to pull the plug on the show.
Apart from television, Kapil Sharma has featured in films such as
Kis Kisko Pyaar Karoon
and
Firangi
.