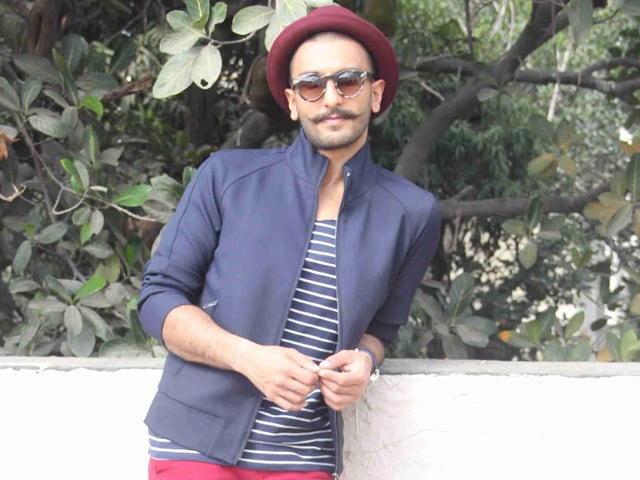 New Delhi:
At a recent press meet for
Dil Dhadakne Do
in Delhi, Anushka Sharma seemed as excited about her co-star Ranveer Singh's outfit as she was about her movie. "Have you seen what he's wearing!" she asked repeatedly. Yes. Yes, we had. It's a sentiment we shared. You see, he was wearing a white and gold flowered jacket with white and gold flowered man-shorts. That's right. He called it his
baba
suit.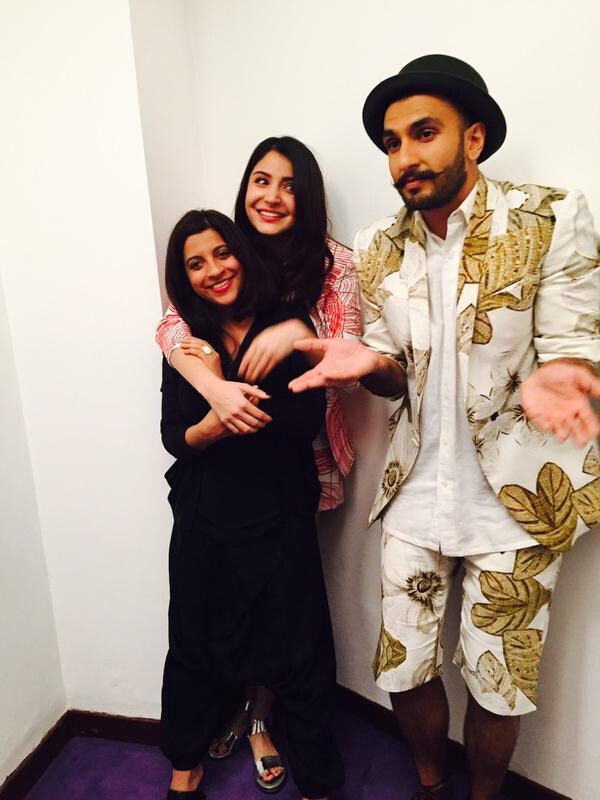 We're not entirely sure what that means, perhaps a nod to his childhood? But we do know that it is an... unexpected choice for a press con. Then again, we have come to expect nothing less from Ranveer whose outfits have run the gamut from the out-there to the outrageous. Or to paraphrase a friend - from the awesome to the insane.
He seems to have a distinct affection for flowers. Case in point, a Rohit Bal suit. Flowered bold patterns on navy blue. The kicker? Its coordinated down to the shoes. Now some would argue that that's taking things a little too far. Not Ranveer. As far as we can see, it's not far enough. Blue velvet jacket and bow tie? That's tame. An Austin Powers inspired ensemble for
Koffee with Karan
? But obviously. Harry Potter glasses with a suit that happily doesn't reflect any career-centric cracks. A shiny, blingy coat made from the leftovers of a South Delhi sofa. An all-embroidered one that came from the chaise in the next room. And then to complete the set, the velvet burgundy he wore as part of his hosting duties for the IIFA awards. It's all par for the course.

If all this sounds mean, remember two things: one - he cracks even meaner ones about himself, himself (and thereby takes a lot of the fun out of it for us - it's no fun calling him upholstery when he so cheerfully does the same); two - he somehow manages to make it work. So much so, (and here the jokes on naysayers like us) that he has made it to the top of GQ's Best Dressed list. He is in fact their cover boy, a conservative cover boy too, at least by his own personal standards.
Vjiendra Bharadwaj, fashion Director for GQ, says it was fantastic styling him for the cover shoot. "We discussed the mood - the idea was to keep it quirky but in a classic GQ way - and I must say he's quite the master of role play. Moreover, I haven't come across many gentlemen who could wear and pull off a top hat as if it were blue jeans."
His co-star Anushka would agree. She calls it an act of bravery. His other co-star and rumoured partner Deepika Padukone, when asked about his style at the recent IIFA awards, responded first with an alarmed, "Oh God! What's he wearing today?" but then went onto to clarify "I think I appreciate the fact that he is honest in everything he does. Be it what he says in his interviews, the clothes that he wears - it's straight from the heart. I think his dress sense is an extension of his personality."
And to our own surprise, we're not inclined to disagree. It may look (all too often) as though he lost a bet, but for his designers and his stylists, those essentially in the know and fed up of black, blues and beiges, a risk taker is its own reward.
Vijendra confirms: "If a man manages to make it look like he's leading a parade, whether he's on a red carpet, or being chased out of a city - that's the sort of quality Ranveer possesses. While right and wrong are subjective, he does shake things up and keeps the scene alive and exciting, which is a fine quality for any performer to possess."
And it's clearly a message they, and the star in question, are hoping to spread. Starting with - wait for it - his father, who complained recently about how Ranveer wants to throw his wardrobe out: "It's absolutely outlandish! He just wants to write off my entire wardrobe."
That's actually not what's outlandish, but since we have found ourselves complete if reluctant converts, all we can say is perhaps it's time to share a trick or two with Aamir Khan as well!