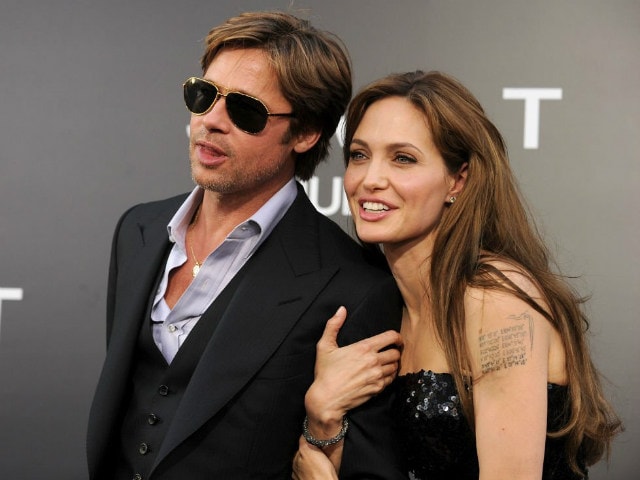 Washington:
Were you surprised when you heard that
Angelina Jolie and Brad Pitt are getting divorced
? In some ways they've been a larger-than-life couple - starring in movies together, doing humanitarian work, plus parenting six kids.
But in many ways,
their split is quite ordinary and predictable
. Here's a brief overview:
1. Celebrity marriages are twice as likely to end in divorce. A pro-marriage group in Britain studied nearly 500 celebrity couples who married between 2001 and 2014 and found that half of these partnerships failed. Over the same time period, the study found, 26 percent of non-celebrity couples split.
2. She initiated. We don't know exactly why Pitt and Jolie are breaking up; according to
TMZ
, Jolie has cited irreconcilable differences. But we do know that, famous or not, women are more likely to initiate divorce. According to 2015 research from Stanford University psychologist Michael Rosenfeld, women report higher expectations and lower satisfaction in marriage than men, partly because marriage is no longer compulsory for women. "Today Americans want not only a spouse who is reliable and reasonable, but also someone who is their best friend, and a great lover, and someone who pays the bills but is also really fun," Rosenfeld said. That's a high bar. Rosenfeld found that women initiate divorce 69 percent of the time.
3. They've both been married before. While the overall divorce rate in America has been declining in the past 20 years, each time a person has been married, their chance of divorce increases. Brad Pitt went into this marriage with one previous one (to Jennifer Aniston), and this was Jolie's third marriage. For second and third marriages like theirs, divorce becomes more likely than sticking together.
4.
Divorce is growing among those 50 and older
. Currently, Pitt is 52 and Jolie is 41 - and divorce is becoming more common for middle-age and older adults. Though Brangelina have been an item for 12 years, they've only been married for two. A 2013 study from Bowling Green State University found that, for adults 50 and older, divorce doubled from 1990 to 2010. "This trend is at odds with the overall pattern of divorce for the U.S. population as a whole, which is characterized by stability and perhaps even a slight decline in the rate of divorce," the researchers found.
Curious about how Jolie will fare on her own
? In a 2004 Vanity Fair interview about being a single mom in Hollywood, she dispenses such wisdom as, "It's better to have nobody than somebody who is half there, or doesn't want to be there, or is there and then disappears." She'll be just fine.
(c) 2016, The Washington Post
(Except for the headline, this story has not been edited by NDTV staff and is published from a syndicated feed.)