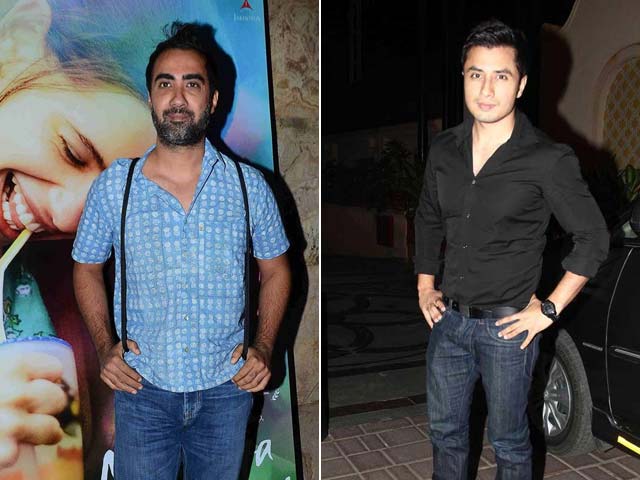 Highlights
A suicide bomber blew himself up beside Prophet Mohammed's mosque
Another attack on Shias? This is Ramadan: wrote Hansal Mehta on Twitter
Its about time Muslims reclaimed Islam from violence: Ranvir Shorey
Mumbai:
Celebrities, including Adnan Sami, Hansal Mehta and Ali Zafar on Tuesday, condemned the blasts which took place near mosques in the holy Saudi city of Medina and in Qatif.
A suicide bomber blew himself up beside the security headquarters in Prophet Mohammed's mosque in the Saudi city of Medina on Monday, local media reported. A second blast took place, also on Monday, near a mosque in the Shia city of Qatif in the eastern part of the country, Xinhua cited Al Arabiya local news as saying.
The blast happened at sunset when residents of the area broke their fast in the holy month of Ramadan.
Singers Adnan Sami and Ali Zafar, jewellery designer Farah Khan Ali, filmmaker Hansal Mehta and actor Ranvir Shorey have tweeted.
Terrorism has no religion. A Muslim wud not bomb one of Islam's holiest places. This act proves it beyond reasonable doubt! Period! #Medina

— Adnan Sami (@AdnanSamiLive) July 4, 2016
"Hurt no one so that no one may hurt you." Prophet Mohammad (p.b.u.h) in his last sermon.

— Ali Zafar (@AliZafarsays) July 2, 2016
Muslim terrorists killing Muslims in Muslim Countries at Muslim Holy places in d holy month.Wow! d terrorists r surely religious mindedppl

— Farah Khan (@FarahKhanAli) July 4, 2016
Terror has no relign I agree but these terrorists claim 2follow Islam,kill Muslims & othr innocents,attack Muslim Nations &Holy places contd

— Farah Khan (@FarahKhanAli) July 4, 2016
Contd and profess great love for God in whose name they kill. They sound like retards to me brainwashed by fanatical fundamentalists. Sick

— Farah Khan (@FarahKhanAli) July 4, 2016
"Another attack on Shias? This is Ramadan??? Explosions near mosques in Qatif, Medina, several feared dead," wrote Hansal Mehta on Twitter.
"It's about time Muslims reclaimed Islam from violence," wrote actor Ranvir Shorey on Twitter.
(Except for the headline, this story has not been edited by NDTV staff and is published from a syndicated feed.)