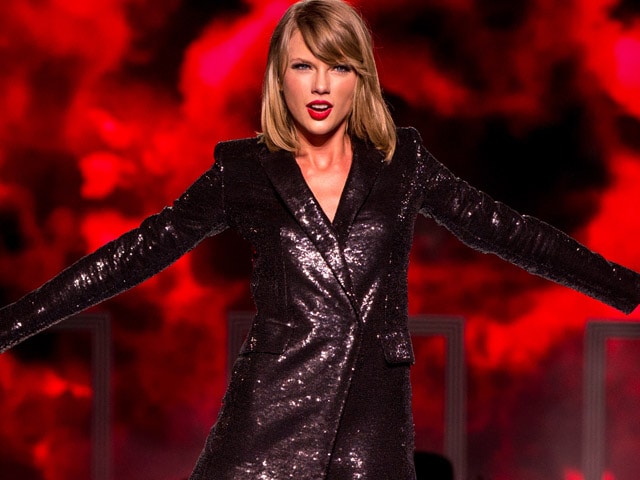 New York:
Country star Taylor Swift has become the youngest woman ever to be included on Forbes' most powerful women list.
The 25-year-old singer made number 65 on the Forbes annual list of the most powerful women in the world, a list dominated by politicians, activists and businesswomen - and topped by German Chancellor Angela Merkel.
Forbes, which has put together the list since 2004, defended the choice explaining Taylor has "not only broken record sales and captivated the world with her fantastically honest lyrics, but she has proved herself as an impressive businesswoman."
Taylor, a seven-time Grammy winner, has sold more than 40 million albums and 100 million single downloads worldwide - making her one of the best-selling artist of all time and now the youngest entry on the list by six years.
The next youngest on the list is Elizabeth Holmes, who bagged 72nd position, founder and CEO of innovative blood-testing company Theranos, and the world's youngest female self-made billionaire, worth an estimated US$ 4.6 billion.
Taylor joins other illustrious women in the media, music or film industries, including Beyonce, number 21 (who first made the list in 2010 aged 28), Sofia Vergara, number 57; Ellen DeGeneres, number 50; Angelina Jolie, number 54; Oprah Winfrey, number 12; and Shakira, number 81.
There was not a single British woman in the top 10 and the UK's top entry (at number 41) was the Queen.
Only 12 Europeans made the total cut of a list dominated by the US, with three Africans, four women from the Middle East and four from Latin American. Women from Asia-Pacific made the next best showing, with 18 on the list.