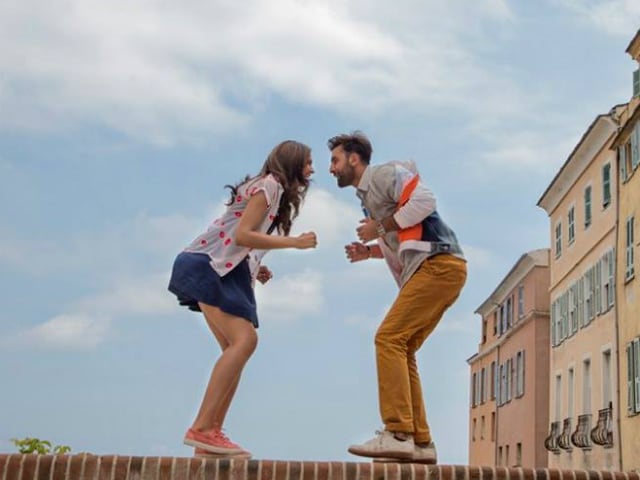 New Delhi:
Tamasha
has touched many on a personal level with its story of self-realisation and director Imtiaz Ali said that it is a response to those who believe that the audience understands only certain types of films.
"This film was made with a view that the audience is not stupid. I often feel that they are more advanced than filmmakers. We sometimes try to put our mistakes, our incapacities upon them. The heart-warming reaction to
Tamasha
, will hopefully dispel that notion that the audience does not understand or you can fool them," Imtiaz told PTI in an interview.
The director also said that it is overwhelming and emotional to see people responding to Ved and Tara, played by Ranbir Kapoor and Deepika Padukone, as if it is their life that the film is talking about.
"I met this lady who said, 'You should have made the film earlier. I am too old to define my life now.' There were other people and before I could understand what she had said, she was gone. I wish I could have just talked to her. There are many such reactions to the story, which is exhilarating for a filmmaker," he said.
Imtiaz has turned the traditional love story on its head to talk about the internal conflict and the personal journey that the character takes in the movie, to recognise the storyteller in him.
"It is only with love that somebody can reach your heart and make the correction that needs to be made. That was my vision. I don't know whether it qualifies as a love story or not but it is beautiful to me. There are so many things going on in this film. For example, seeing Ranbir and Deepika in Corsica, it is hard to believe that the scene just before
Agar Tum Saath Ho
will come in the movie," he said.
Both Deepika and Ranbir have been praised for their performance in
Tamasha
. Imtiaz, who has also worked with Ranbir
Rockstar
and Deepika in
Love Aaj Kal
, said that the actors responded to the story in a very instinctive manner.
"With Ranbir, I don't know what we are looking for but we seem to be looking for something in life. We connect on people, stories and feelings. It is exciting to explore a scene or feeling intuitively with him. I think we fulfil some desire in each other, which is related to filmmaking," he added.
As far as Deepika is concerned, Imtiaz said that she was like the magic in the story.
"She is the grace in the movie. She is like the muse. In old texts, there is always this invocation to a feminine energy, she is that. I have seen women to be like that in life. You can grow only so much before a woman comes to take you to the next level, one who touches you. It can be a destructive relationship or constructive. But that is not necessary. A woman's touch is such a cliche, but it operates. I have seen this happening around me." (Also Read:
Deepika Padukone Doesn't Abuse But Had Fun Doing So in Tamasha
)
Tamasha
hit screens on November 27.