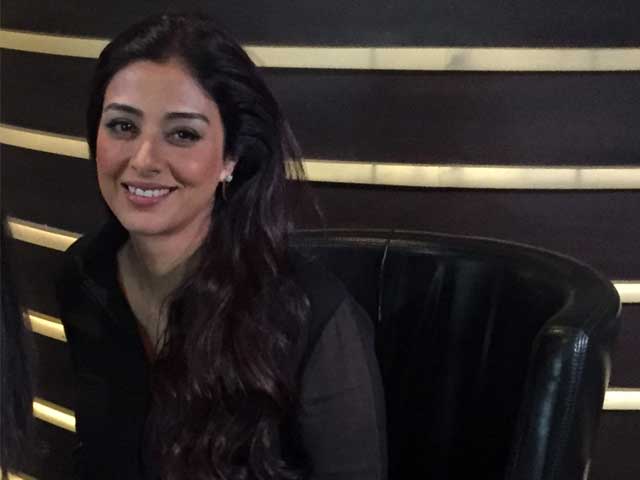 New Delhi:
Frank, funny and in your face. A woman who puts the 'act' in actress, wears her talent with ease and is not particularly keen to be in the spotlight. No guesses who we are talking about - Tabu.
Stunning in black, the actress is busy promoting
Drishyam
, her second release in two years, and already has vacation on her mind. "It's too much work," she said smilingly.
But when asked about her long absence from the marquee, the actress told NDTV, "I don't know whether you all are accusing me or have genuinely missed me."
Her reasons for not signing films have been many. Sometimes it was the role which did not appeal; sometimes the role was good but the team did not appeal; at other times it could be the time that was required. So she has been 'skeptical and choosy.'
Tabu, who is sharing screen space with her
Vijaypath
co-star Ajay Devgn after two decades in
Drishyam
, said nothing had changed but the paths they had chosen were different in terms of their approach towards work.
The actress, 44, admitted that she did not understand why people were saying 'it's a great time for women now.' For someone for whom roles were written, she said age was no factor since one always needed an actor to play characters in certain age slots and one got those roles.
Her co-star Ajay Devgn agreed, saying that younger crop were 'willing to accept anything,' but for senior actresses like Tabu and his wife Kajol, meaty roles were written since 'they reject more often than they accept.'
Ajay said, "It's just that a few women-oriented films have done well and people have woken up, but the good roles were always there. The perception has changed. The so-called parallel cinema genre that Tabu was associated with is now commercially viable. It's a sign of the audiences' growth where they are willing to accept new stories and are giving the actor a wider canvas."
Tabu, who is all set to play the
desi
Miss Havisham in
Fitoor
, said there was time to discuss the film but added that playing characters from literature was no different for her since it was the narrative in the script which was her reference point.
Here's hoping to see more of Tabu, since in her case absence certainly has made the heart grow fonder.