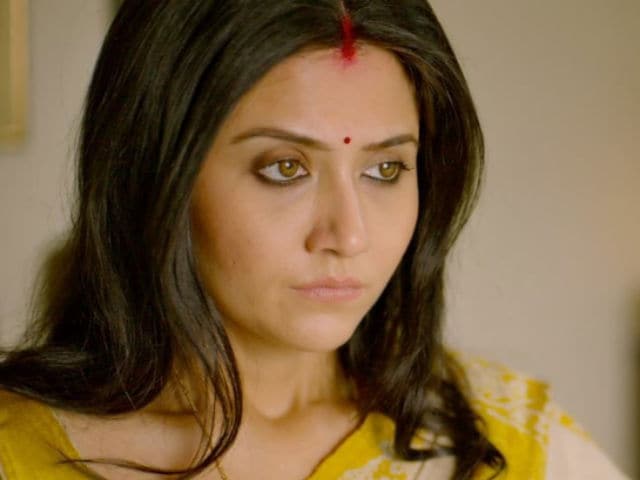 Highlights
In Bollywood, directors have greater faith in actors: Swastika
Swastika played Anguri Devi in Detective Byomkesh Bakshi
'As an actor, I should not be stuck with one image,' said Swastika
Kolkata:
After her scintillating performance as Anguri Devi in Dibakar Banerjee's
Detective Byomkesh Bakshi
, Bengali actress Swastika Mukherjee rues she is not being able to portray roles of commoners.
This, she feels, is due to the fact that the directors in Kolkata are not sure if her known image of a "sophisticated urban woman" will synchronise with the image of a poor woman or vendor in train compartment.
"In Bollywood, directors have greater faith in actors. You can see an Alia Bhatt portraying a pock-marked rural woman in
Udta Punjab
which is a departure from her micro-flaunting image. In Bengali cinema, the directors are not willing to experiment with me beyond my known image as a sophisticated urban woman", Swastika, who plays Bibi in Pratim D Gupta's
Saheb Bibi Golaam
, told PTI.
"I am ready for such roles, portraying a lower middle class woman, a poor woman, say a maid or a woman hawker. I wish to do a role I will be absolutely in love with. As an actor, I should not be stuck with one image. But here in the Bengali film industry, I am mostly not given that wide scope and drastically different from previous ones," Swastika said.
When
Swastika
was asked about Roopa Ganguly having played a domestic help's role in
Nayanchapar Dinratri
by Sekhar Das at the end of her career before joining politicis, Swastika said: "Yes. Any character which excites me. But what frustrates me is the way people in the industry here, feels my urban, sophisticated look can't be moulded enough for the role of a poor, mofussil girl in search of job."
Though she had portrayed a middle class commoner's role in the international festival winner
Anubrata Bhalo Achho
. "These are few and far between", Swastika rued.
"Tell me at this stage of my career, how can I repeat myself," Swastika said.
Swastika made her debut in Bollywood with Dibakar Banerjee's
Detective Byomkesh Bakshi
, which released last year.
"I was given such an apparently simple but complex role in my debut Hindi film. If I get to explore my acting repertoire, I am okay with more Hindi films but (I) will never allow myself to be used as set props in Bengali and Hindi," she said.
Swastika, who is excited about her 10-12 different looks in Pratim D Gupta's
Saheb Bibi Golaam
, said "There is no similarity between the looks of one woman with the other in the film. But they are the same person."
"From Pratim to Suman Mukhopadhyay (
Asampto
) to Mainak Bhowmik (Take One), I worked on characters I fell in love with. I don't believe in doing PRs for grabbing roles from other directors," said Swastika.
(Except for the headline, this story has not been edited by NDTV staff and is published from a syndicated feed.)