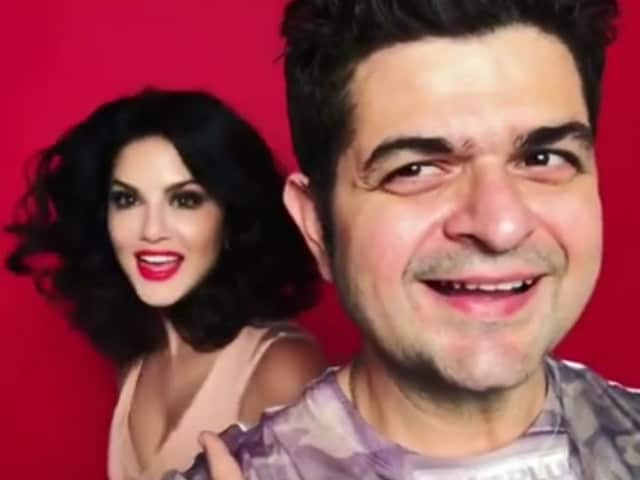 Highlights
Sunny Leone makes her debut this year
Sunny Leone will be seen in a song sequence opposite Shah Rukh in Raees
The roll call of A-listers includes Mr Ratnani's 'muse' Aishwarya
New Delhi:
As every year, photographer Dabboo Ratnani is about to unveil a special calendar featuring portraits of stars shot by him. The 2017 roster includes several familiar faces - Shah Rukh Khan, Aishwarya and Abhishek Bachchan and other celebrities are regulars on Dabboo Ratnani's calendar. This year, however, there is at least one very special 'debut' - Sunny Leone, soon to be seen in a song sequence opposite
Shah Rukh Khan in Raees
, says she chased Mr Ratnani every day for five years until he included her in his line-up. There is also a 'comeback' - Sanjay Dutt returns to the calendar after eight years. The pictures from the 2017 calendar - Mr Ratnani's 18th - will be revealed later (in a tweet, Sunny said she "can't wait") but on his Instagram account, Dabboo Ratnani has posted a series of videos of himself with the stars featured in the calendar.
The roll call of A-listers includes Mr Ratnani's 'muse'
Aishwarya Rai Bachchan
with feathers in her hair, Shah Rukh Khan making him 'expose' in a black vest identical to his own, Priyanka Chopra making a special visit to shoot (with a Mumbai
kale-peeli
taxi), Ranveer Singh planting a peck on the photographer's cheek, Varun Dhawan channeling Faith-era George Michael complete with a cross-shaped earring, Shraddha Kapoor on Juhu beach at 5.30 am, Farhan Akhtar, Vidya Balan, Sonakshi Sinha, Arjun Rampal, Abhishek Bachchan and Tiger Shroff (also debuting) - and, of course,
Sunny Leone
and Sanjay Dutt.
Of Dabboo Ratnani's stars, two will be seen in a movie this month - Raees stars Shah Rukh Khan as a liquor baron in Gujarat while Sunny Leone features in
Laila Main Laila
, a remix of the Zeenat Aman hit from
Qurbaani
. Farhan Akhtar's Excel Entertainment produces
Raees
. Priyanka Chopra, who flew back to USA last week and attended the Golden Globes on Sunday, has her Hollywood debut Baywatch releasing later this year. Ranveer Singh is currently making
Padmavati
, with Deepika Padukone and Shahid Kapoor.