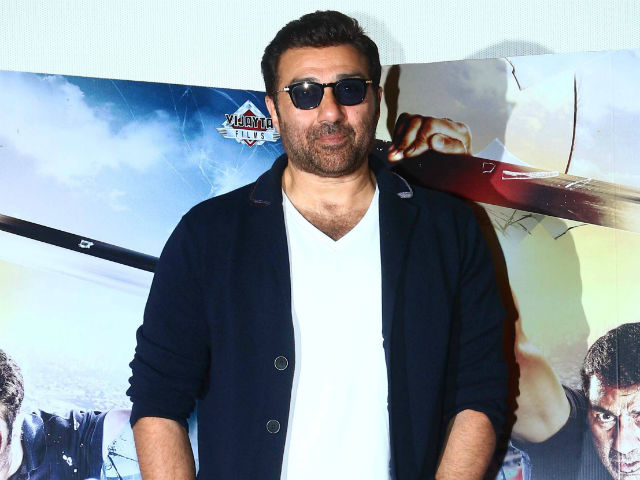 New Delhi:
Sunny Deol, who will soon be seen in
Ghayal Once Again
, said that he will launch his son Karan in his next film.
"After
Ghayal Once Again
, I will talk about my son's debut. That is the next thing I will be working on," said Sunny.
In June last year, Sunny's film
Mohalla Assi
's release was stayed by the court for allegedly hurting religious sentiments.
"
Mohalla Assi
is a nice subject. One should try and understand it in depth, which we never do. There are no abuses in the film, which we have put forcefully. We lose the subject and go off track," he said. (Also Read:
Sunny Deol Says Mohalla Assi Will Be 'Screened 100 Per Cent'
)
Sunny has become very particular when it comes to choosing his films.
"I am not getting a good script. I am eagerly waiting for something good. We are talking about 100 crores and 200 crores, but nobody talks about whether people liked it or not. That is sad and I am not in favour of it. I am keen to work with any director, who is not full of himself, but full of the subject," he added.
The actor also shares a good rapport with his friends and colleagues in the film industry. However, he says he does not share personal bond with any of the industry insiders.
"We are colleagues. We are not enemies. Enemies are those, who keep fighting till they kill each other. Friendship is always till school. That's the era of friendship and after that, everything is professional," he said.
Ghayal Once Again
will release on February 5.