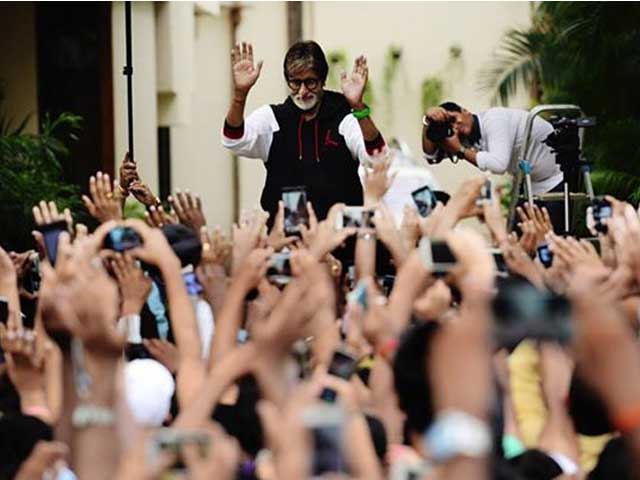 Mumbai:
Megastar Amitabh Bachchan, who has carved a special place in audience's heart in his over four-decade long career, says he sometimes just wants to 'cut off from the world and immerse himself in the world of solitude'.
Big B, 72, expressed his feelings in his blog after he was captivated by the crowd which had gathered for his customary weekly session outside his house Jalsa.
"The masses and the well-wishers were in excess and in voice, there is now an apprehension in going out to meet them. Wonder what they will think, what they shall say, how they shall behave, just so much to do and think. At times I wish I could be just away from all and alone," Big B posted on his blog.
The actor, who has seen many highs and lows in his Bollywood journey, noted that the fan frenzy made him come out of his shell.
"But the screams and wild shouts of joy that I see in the faces each Sunday, changes my mind, changes my perception, changes my opinion, it is love and only love at every Sunday sight," he wrote.
On the professional front, the actor, who is still basking in all the appreciation that has come his way following
Piku
, is looking forward to his other release
Wazir
in which he co-stars with Farhan Akhtar.