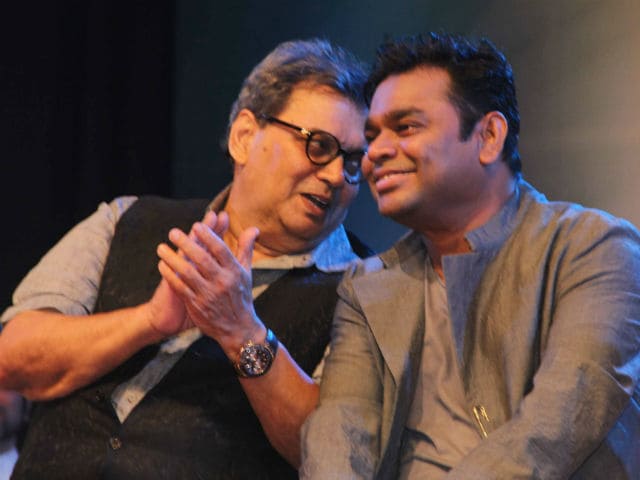 Mumbai:
Veteran filmmaker Subhash Ghai, who presented the Hridaynath Mangeshkar Award to A R Rahman on October 26, said that he was the first producer in Bollywood who approached him for his film.(Also Read:
A R Rahman Receives Hridaynath Mangeshkar Award
)
"Formerly I did not know Rahman but I had heard that he was immensely talented. The moment I heard his compositions, I kept on playing the same cassette over and over again. Immediately, I called him and said that I wanted to meet him for my movie," said Mr Ghai.
"As a producer, I was the first who approached Rahman to compose music for Hindi movies," he added.
Mr Ghai also revealed that earlier Rahman was not familiar with Hindi. However, he believed that music has no language barriers.
"Though Rahman didn't know Hindi but he had the understanding that music can unify everyone," said Mr Ghai.