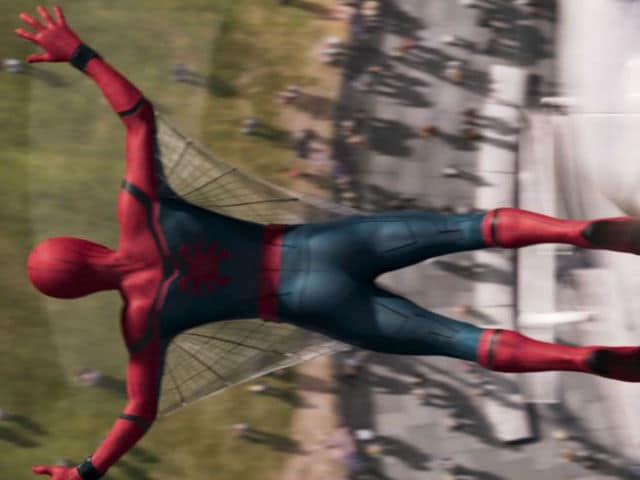 Highlights
Twitter was outraged when Tom Holland was cast as Spider-Man
Spider-Man had a scene-stealing cameo in Captain America: Civil War
Spider-Man: Homecoming releases in July next year
New Delhi:
If you liked Tom Holland as the new Spider-Man in last summer's
Captain America: Civil War
, then wait till you watch this teaser of his standalone film
Spider-Man: Homecoming
. Sony, the new owners of the franchise, shared a teaser with fans, and boy, it's mind blowing. Courtesy
Civil War
, we know that Spider-Man is on Team Iron Man, and we know all about Tony Stark's reputation as an ingenious scientist. From the teaser, we get to know that Tony Stark has made a few
alterations
awesome alterations and now, Spider Man is all set to fight crime with a bit of swag.
Marisa Tomei, who plays a sexed-up version of Spidey/Peter Parker's Aunt May, doesn't appear in the teaser but Jon Favreau does, as his character from the
Iron Man
films, Happy Hogan.
Without delay,
watch the teaser of Spider-Man: Homecoming:
Spider-Man: Homecoming
is set after the events of
Captain America: Civil War
, where Peter Parker is struggling to fit in with his batch-mates at his high school and simultaneously fight crime as his alter ego, Spider-Man. The cast includes Michael Keaton as the villain Vulture (a little bit of irony there, casting Batman as a baddie) and singer Zendaya as Peter's classmate Michelle.
Tom Holland, 20, has filmed
most of the stunts himself
. However, a body double was essential in places where he could not perform a stunt legally. "I did as many (of the stunts) as I could, but there are some things legally that I couldn't do. There were stunt doubles who were all very, very talented guys who really supported me throughout the process. Whenever there was a stunt that I didn't necessarily feel comfortable about, they would step in and show me how to do it, and coach me through the process," he told
Variety
Magazine.
Of the Spidey suit, Tom told
Variety
: "The suit's not the greatest thing but sometimes when it's uncomfortable, you just have to remind yourself of the long list of actors that would loved to be in that suit and you just go, 'I'm the luckiest kid alive'."
Tom Holland replaced Andrew Garfield as the new Spider-Man in what is the second reboot of the franchise and at the time of his casting,
Twitter was not very pleased
. The Internet was not happy that Spider-Man appears to have gotten younger with every change in actor, from Tobey Maguire to Tom. They said:
How old is Tom Holland? 14? #Spiderman

— Ms Snoozybaubles (@Bearlinner) June 24, 2015
Someone just told me that the new #SpiderMan looks like the little boy from the first #JurassicPark movie.

— Brandon, Son of Pen. (@PensonBrandon) June 24, 2015
Tom turned a deaf ear to all the criticism and told
Variety
: "I deserve to be here and I'm going to give it my best."
Spider-Man: Homecoming
, directed by Jon Watts releases in July, next year.
Wait, is it still only December?