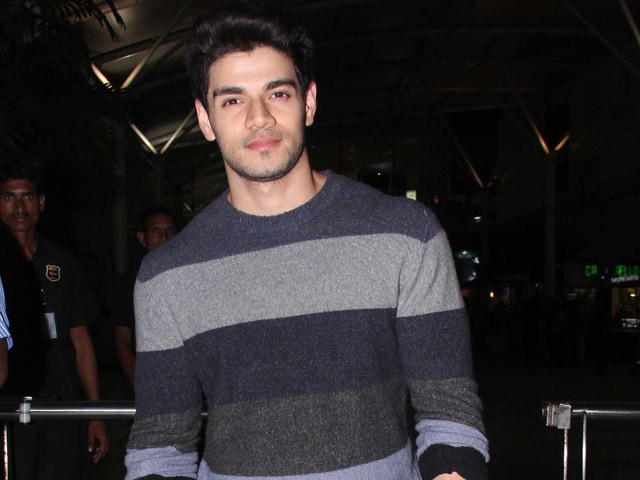 Mumbai:
Newcomer Sooraj Pancholi said that he is grateful to his mentor superstar Salman Khan for considering him as a star and he wants to learn time management from him.
Salman is launching Sooraj with
Hero
, the remake of Subhash Ghai's 1983 film of the same name.
Hero
, directed by Nikhil Advani, which also marks the debut of Athiya Shetty, daughter of actor Suniel Shetty and will release on Friday .
"It feels good but 'superstar' is a big word. I am trying to be an actor first. To be a star it will take time. We can't be a star overnight. If he (Salman) sees that (superstar) in us then it is his greatness," Sooraj told PTI. (Also Read:
Salman Khan's Hum Saath Saath Hain Moment With Hero Family
)
"He is being very nice to us. Athiya Shetty and I have worked really very hard for this film. People usually say we are star kids so we don't work that hard but that is not true," he said.
"It was not obvious (for Salman to launch me) at all because he never told me that he would launch me ever. I got to know him only on the sets of
Ek Tha Tiger
. People think it is a family thing so he launched me," Sooraj added. (Also Read:
Salman Khan's Stardom is 'Nothing New' For Sooraj Pancholi
)
"I was an assistant director on the sets of
Ek Tha Tiger
that's where he found it that I want to be an actor. And he offered me the film and that's how I got
Hero
." Sooraj revealed when he was signed by Salman for
Hero
remake under his banner, he did not even tell his parents about signing the film.
"I did not even tell my parents about it for one and half year that I am going to do the film. I felt shy to tell them about it as we never discussed films," he says.
In that one and half year period, Sooraj was training in Mumbai. The remake version of the film also features his father, actor Aditya Pancholi. (Also Read:
Why Salman Khan Launched Athiya and Sooraj in Hero
)
He was nervous shooting with him. "One day before I had to shoot a scene with him, I was nervous. But when I went on sets I sensed that my father was little more nervous than me because it was very emotional for him," Sooraj said.
"May be he thought that he would over shadow or over power me because he is a good actor, much better looking than me. I think he was underplaying it that day. But he made me feel comfortable," he said.