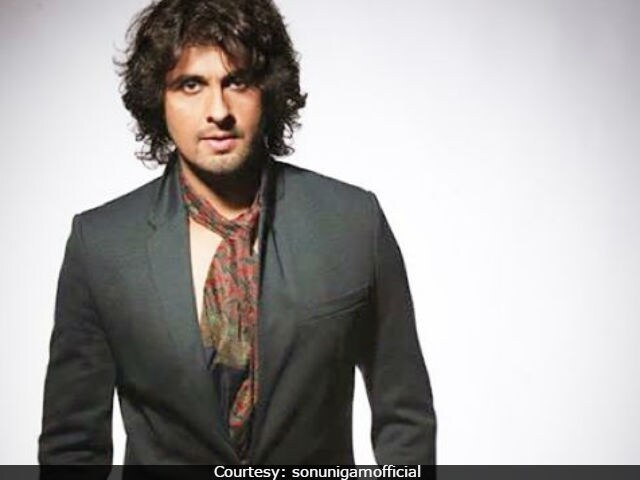 Highlights
"Not a Muslim, why should I be woken by the azaan," he tweeted
Mr Nigam ended by describing the uninvited alarm as 'gundagardi'
Sonu Nigam's tweets have opened a debate on Twitter
New Delhi:
Singer
Sonu Nigam
's tweets from this morning, complaining about being woken up by the
azaan
or morning call to prayer, have snowballed into a controversy. Mr Nigam, 43, ranted against the use of loudspeakers to call the faithful in a series of tweets, also clarifying that he objected to increased decibel levels from temples and gurudwaras as well. 'Not a Muslim, why should I be woken by the azaan,' he began, then railed against electrification being used for 'forced religiousness,' and ended by describing the uninvited wake up call as '
gundagardi
.'
God bless everyone. I'm not a Muslim and I have to be woken up by the Azaan in the morning. When will this forced religiousness end in India

— Sonu Nigam (@sonunigam) April 16, 2017
And by the way Mohammed did not have electricity when he made Islam.. Why do I have to have this cacophony after Edison?

— Sonu Nigam (@sonunigam) April 17, 2017
I don't believe in any temple or gurudwara using electricity To wake up people who don't follow the religion . Why then..? Honest? True?

— Sonu Nigam (@sonunigam) April 17, 2017
Gundagardi hai bus...

— Sonu Nigam (@sonunigam) April 17, 2017
Sonu Nigam's tweets have opened a debate on Twitter, with several siding with and against the singer. Some have pointed out those labelling the singer 'anti-Muslim' that it is not Islam he is objecting to, but the use of loudspeakers in particular. 'Sonu Nigam' is currently the top trend on Twitter.
Well said @sonunigam religion is personal stuff, one should not enforce it on others via loud speaker or Bombs Sonu Nigam

— Kumar Priyadarshi (@darshi1986) April 17, 2017
Sonu Nigam has raised a valid point, loudspeakers should not be used at mosque, temple , gurudwara and other places.

— Shailesh Jha () (@HindustaniTweet) April 17, 2017
If I woke up to Sonu Nigam's songs on loudspeakers, will he have a problem? Asking for a friend.

— Qween of Poor Nation (@QweenOfHells) April 17, 2017
Does Sonu Nigam know the Mata Rani BHAJAN he sang traumatized unsuspecting school-going children in every Hindu mohalla with a temple?

— Nikita Gupta (@AthenaAtWar1) April 17, 2017
Sonu Nigam is developing a prickly Twitter personality to rival Rishi Kapoor, lately. He recently schooled colleague Mika Singh for addressing him as '
tum
' in a tweet instead of '
aap
.'
Sonu Nigam has provided playback for most of the top-rated stars of the industry
. Some of his famous songs are -
Kal Ho Naa Ho, Main Agar Kahoon, Abhi Mujhme Kahin, and Sandese Aate Hain
.
He recently appeared as a judge on
Indian Idol 9
.
Sonu Nigam has also collaborated with Sachin Tendulkar
on the cricketer's debut album,
Cricket Wali Beat
.