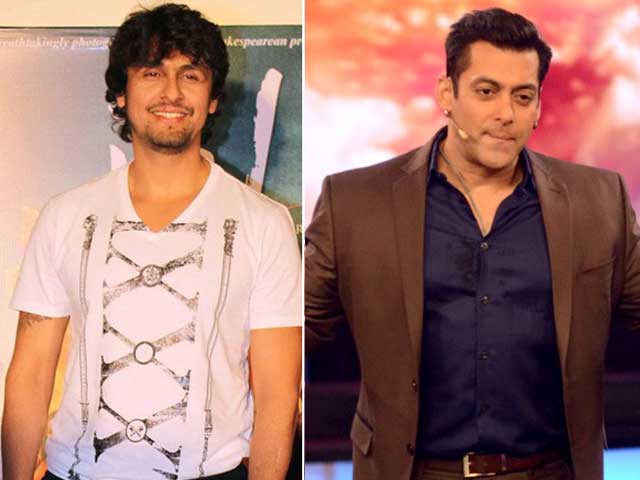 New Delhi:
Bollywood playback singer Sonu Nigam on Monday dismissed reports of a row with actor Salman Khan at a recently held music concert. (Also Read:
Kaali Maa Wears Fewer Clothes: Sonu Nigam on Radhe Ma Controversy
)
The singer clarified on Twitter that 'nothing of the sort' had happened that night and that Salman had, infact, been 'gracious':
Nothing of d sort of what has been reported , happened guys. Salman was very gracious that night.. Don't know who cooked up this story.

— Sonu Nigam (@sonunigam) October 12, 2015
In response to a tweet from former
Bigg Boss
contestant Pooja Missra that he was 'trying to save his job,' Sonu wrote:
@PoojaMissra nahee Pooja. Kisi par galat ilzaam padne se rok rahaa hoon. God bless

— Sonu Nigam (@sonunigam) October 12, 2015
Earlier, the grapevine was abuzz with rumours of a tiff between Salman and Sonu at the Suron Ke Rang concert held in Mumbai on September 22. The concert was organised to pay a tribute to T-Series founder Gulshan Kumar, who was killed in 1997.
Many news reports alleged that when Sonu asked him to come on stage, Salman allegedly told the singer that 'he didn't need anyone to playback for him.'