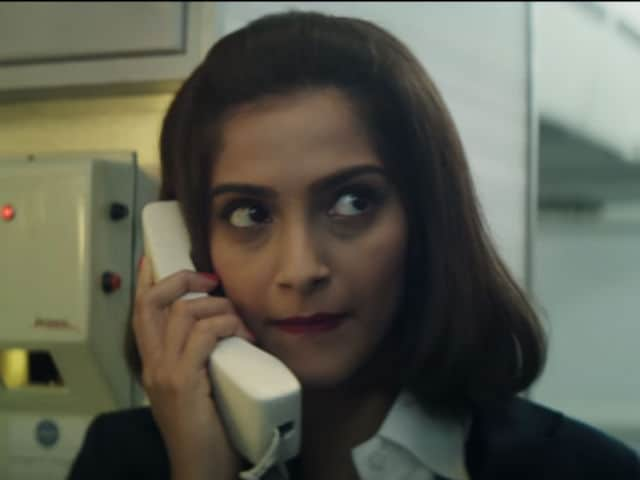 New Delhi:
Actress Sonam Kapoor's portrayal of Neerja Bhanot in
Neerja
has been hailed as her best performance so far. But the actress said that her best is yet to come.
Ram Madhvani's
Neerja
, which casts Sonam in the titular role, documents the story of Neerja Bhanot, who was killed in the 1986 hijacking of Pan Am Flight 73 in Karachi. Ms Bhanot, who was 23, died while shielding a group of children from gunfire and became the youngest ever recipient of the Ashok Chakra, India's highest peacetime gallantry award.
"I got a similar response with
Raanjhanaa
. I have a long way to go. I have a lot to learn. I hope and pray that this is not my best yet. I want my best to be much later, otherwise there will be a crescendo," Sonam told PTI.
Sonam also said that
Neerja
was an emotional journey.
"When I started shooting for the film, I never thought that Neerja is someone else. If I would have thought that, I would have never done justice to the role. It was more of a catharsis for me. I was always thinking, 'How would I have responded in such a situation.' There are certain things which she stood for and I have also imbibed them," added Sonam. (Also Read:
Sonam Kapoor's Neerja Made Tax-Free in Maharashtra
)
Sonam, 30, said that her biggest achievement was that Neerja's brothers - Aneesh and Akhil Bhanot , were touched by her role.
"Aneesh and Akhil saying that they could not differentiate between Neerja and me was something. I started crying. I felt, 'What else do I need?' I connected well with Rama aunty (Neerja's mother) too. She was just like my mother," said Sonam.
Neerja> released on February 19.