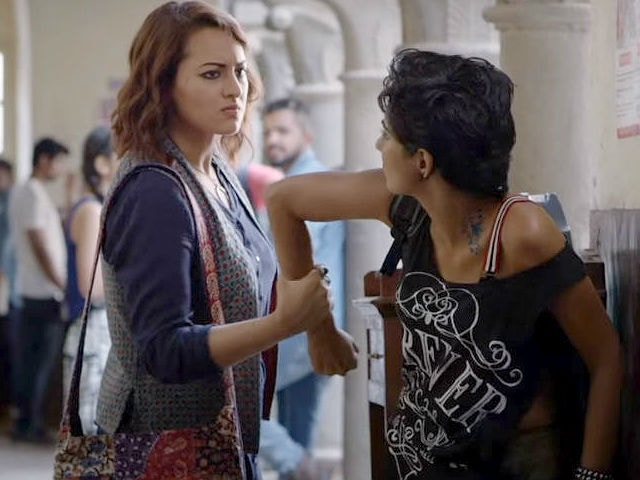 Highlights
Sonakshi transformed into an action star for Akira
I am clear I need to project a healthy body, she said
Sonakshi also describes trolls as 'idiots'
New Delhi:
Sonakshi Sinha is probably at peak fitness right now, having transformed herself into an action star for this Friday's Akira. But she knows better than most what it's like to be criticized for how she looks. The 29-year-old actress has strongly called out body-shamers in the past and when she visited the NDTV studio on Tuesday, we asked her how she handles those who have an opinion on her weight.

"Nobody is allowed to tell you how you are to look. Secondly, youngsters read this stuff. They are at an impressionable age, they are being bombarded - 'you need to look like this.' I am clear I need to project a healthy body. Even if am targeted, I don't allow them to raise a finger, be it my work or personal space," Sonakshi said.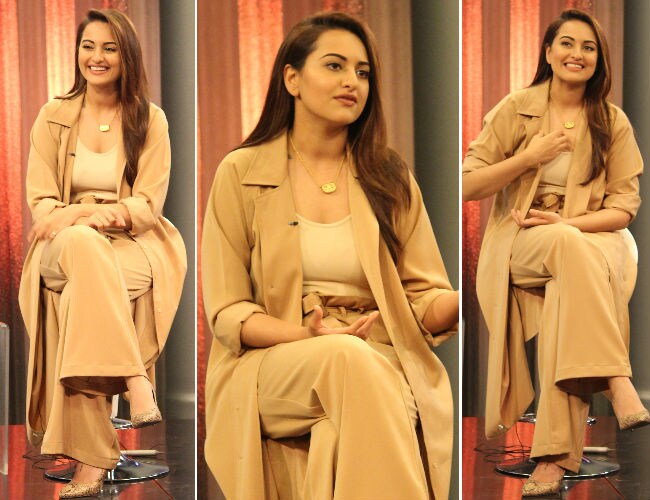 Two years ago, she posted a picture of a skeleton on her Instagram, writing "Take a good look at this picture. This ain't ever gonna be me, get over it."

Body-shamers aren't the only folks she's vocal about - trolls, who she describes as 'idiots,' have learnt to mess with Sonakshi only at their own peril. But she mostly ignores those trying to get a rise out of her on social media. 'I would not react unless someone really pushes my buttons," she said.

Much has been said and written about
Akira
and the action scenes in particular have been singled out for praise. She's done all her own stunts, saying "I don't like using doubles, it doesn't look
asli
." The film came to Sonakshi at a point when she wanted to do something new but she asks why an action film with a female central character should be regarded any differently.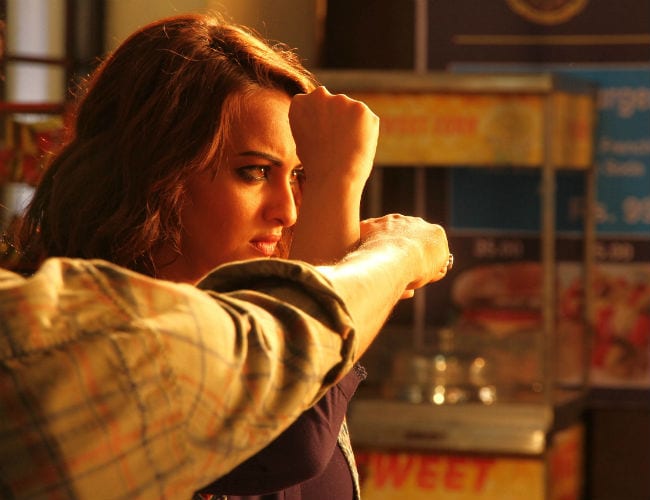 "Stop labelling films as male-centric or female-centric. In Hollywood, a woman did Kill Bill but we regarded it as a film, not 'oh, it's a female-oriented film. So we too need to work on changing that mind set," Sonakshi said.

That's certainly not the only thing she'd like to see changing. "The disparity in the pay cheques," she said, "We work as hard as the men."


Sonakshi also said that Sushma Swaraj's dig at celebrities while briefing the press about proposed changes in the country's surrogacy rules was unfair. "I think it's unfair to assume things. You never know what situation, what circumstances people are in when they opt for something as serious as surrogacy. I think assumptions should not be made but overall, if she feels passing this bill will bring about a change, then they should go ahead and do it. If it's good for the country, then go ahead but unfair to make assumption," she said.
"Celebrities are having surrogate babies, in spite of having two children, they had a third, just because the wife couldn't take the pain, and got someone else to bear their child," Ms Swaraj said last week.
We also asked Sonakshi about the growing paparazzi culture here. Several actors have recently tangled with cameras that got uncomfortably close. "Paparazzi is a losing battle. They don't understand the concept of personal space. Some boundaries need to be established because it gets intrusive. If people followed us in normal circumstances, it would be stalking, right? And I drive alone, I don't like being chased," said Sonakshi firmly.
Life after
Akira
has already been mapped out for Sonakshi Sinha. She will be seen in
Force 2
and
Noor
, the
Hindi adaptation of Sabah Imtiaz's novel
Karachi, You're Killing Me!
- a role that she totally enjoyed and related to.