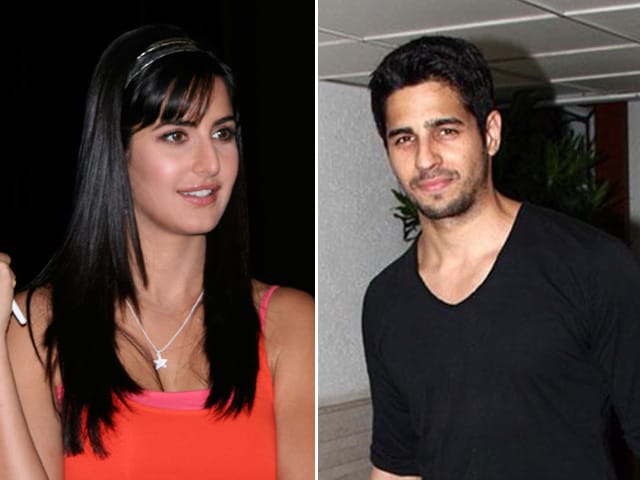 Mumbai:
Actor Sidharth Malhotra and his co-star Katrina Kaif will wear prosthetics make-up in Farhan Akhtar's next home production, which will track 30 years of a couple's life till they reach the ripe age of 60.
Both the actors have given their nod for Nitya Mehra's yet untitled love story. Mr Mehra is making her debut as a director with the upcoming movie.
"There are different age groups that we have to play in the film. I have to age as the character grows. I am playing a character that grows from the age of 28 to 46 to 60. And to play these parts is tough, for me. I am excited to try prosthetics look," Sidharth told PTI in an interview.
"Katrina and I are trying different looks. We have a great prosthetics team from London, led by Mark Hulio, who won an Oscar recently. We have an A grade team for make-up and prosthetics," the 30-year-old actor said.
There were reports that the untitled film is a time travel movie, but Sidharth denied the fact.
"It's not a movie about time travel. It is a journey of this couple, a love story that spans across different age groups," he added. The look of both Sidharth and Katrina will be changed and he is okay with it.
The
Ek Villain
actor said the international prosthetics make-up team has great technology of putting silicon mask, changing eye colour and hair texture.
"We are preparing for the film and have done enough workshops. We are quite excited to start it," he said.
When asked if he feels a sense of nervousness to work with established stars like Akshay Kumar and Katrina, he said, "There is no nervousness in working with established stars as such. The film itself is way tougher because I have to portray different age groups," he said.