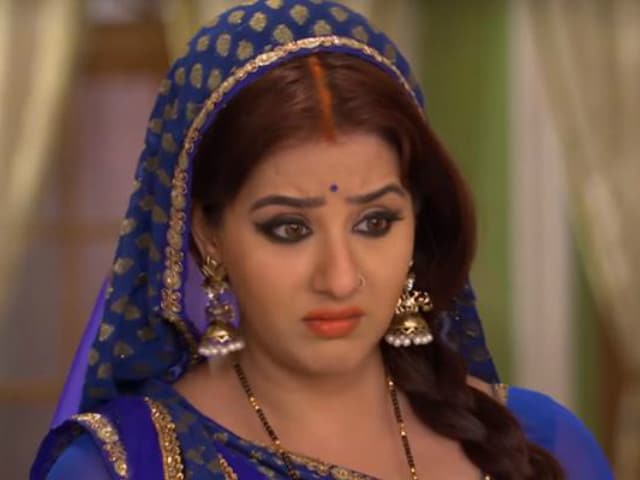 Highlights
Shilpa Shinde has alleged harassment by producer Sanjay Kohli
'People advise you to keep quiet,' said Shilpa Shilde
Shilpa Shinde was responding to criticism from F.I.R star Kavita Kaushik
New Delhi:
Actress Shilpa Shinde,
who has accused the producer of a TV show of sexual misconduct
, has discussed how difficult it is for those who survive harassment to go public. Her comments, made in the context of personal experience, follow in the wake of actors Amitabh Bachchan and Kangana Ranaut, Ms Shinde, who quit as Angoori Bhabhi from the show
Bhabhi Ji Ghar Par Hai
, has alleged harassment by producer Sanjay Kohli. She told
Hindustan Times
that anyone else in her place "would have committed suicide" and that "if you wait (to speak), you are blamed." Shilpa Shinde was responding to criticism from
F.I.R
star Kavita Kaushik who cited Ms Shinde as a 'bad example' for not reporting the alleged workplace harassment earler. In March this year, Shilpa Shinde filed a sexual harassment case against Sanjay Kohli and accused him of taking advantage of her a year ago, as reported by
mid-day
.
Shilpa Shinde told
Hindustan Times
, "It is not easy to talk about such things (sexual harassment). People advise you to keep quiet about it and then say why did you wait for so long? In fact, I want to tell her (Kavita Kaushik), who said I am setting a bad example for other girls who go through this, that she is right. I shouldn't have waited. If you wait, then you are blamed for waiting. I want to tell girls, 'Don't wait. Talk about it when it happens'. But I also understand why girls hesitate as it is not easy to talk about it."
Ms Shinde, 39, also told
Hindustan Times
, "
I have been through so much
. Had anyone else been in my position, the person would have committed suicide."
Shilpa Shinde quit popular sitcom
Bhabhi Ji Gar Par Hai
last year, citing payment issues and alleging mental harassment on the part of the makers, one of whom is Mr Kohli. She said she was subjected to "mental torture." In her interview to
Hindustan Times
, Ms Shinde accused the makers of defamation and said: "They are flourishing while I am the one who is suffering," she adds. Meanwhile, TV actress
Sameksha Singh also supported Ms Shinde's claims
and said that she filed a complaint against the producers in 2008 but "nobody supported me," reported
mid-day
.
Both Amitabh Bachchan and Kangana Ranaut have been recently vocal about not silencing allegations of harassment. After filmmaker Vikas Bahl was accused of sexual misconduct by a female employee, Kangana, who has worked with Mr Bahl in
Queen
, told news agency PTI: "It is a very serious issue. I can only say that whoever faces a situation like this, it's very courageous of a woman to come out and speak about it. I say this not regarding to this particular event, because I am not the party involved. But generally speaking, women who face this should be encouraged to talk about it by their families, colleagues and they shouldn't be shamed."
Meanwhile, talking at an event in Mumbai on Monday, Amitabh Bachchan said that survivors of sexual harassment should to be supported and not discriminated against. "The idea that a woman loses her dignity, if she is sexually assaulted, is instilled strongly in our cultural mindset. The shame should be on the perpetrators instead of the victim," PTI quoted Big B as saying.
Kavita Kaushik, who has also closely worked with Sanjay Kohli and his wife Binaifer Kohli on
F.I.R
, referred to Shilpa Shinde in a separate interview to
Hindustan Times
and said: "Being a public figure comes with a certain responsibility. If you are not raising an alarm when your dignity is being violated and are talking about [the molestation] after a year, you are setting a bad example for all women." In her interview to
Hindustan Times
, Kavita Kaushik also admits to having quit working with the Kohlis over disagreements and that neither she nor her friends are currently working with them.
Shilpa Shinde, who has reportedly been barred from working in TV shows by the producers, has been replaced by actress Shubhangi Atre on
Bhabhi Ji Ghar Par Hai
. The show also stars Saumya Tandon, Aashif Sheikh and
Rohitash Gaud in lead roles
.