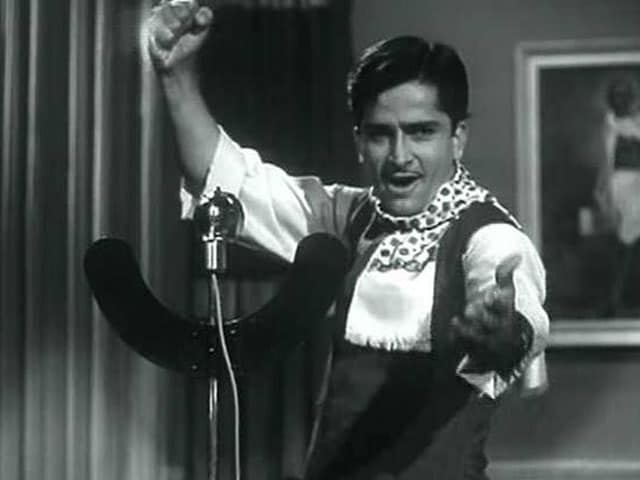 Veteran actor Shashi Kapoor will receive the Dadasaheb Phalke Award, the highest honour in Indian Cinema, at Prithvi Theatre in Mumbai today. The 77-year-old actor is the third member of his illustrious family to receive the award after father Prithviraj Kapoor and elder brother Raj Kapoor. (Also read: -
The Shaan of Shashi Kapoor: 5 Lessons For Bollywood to Learn From His Career
)
Union Information and Broadcasting Minister Arun Jaitley will present the award to Mr Kapoor, star of over 175 films over a 40-long-year career.
Many of the Kapoors are expected to attend the ceremony today. The actor's nephew Rishi Kapoor tweeted yesterday:
Dadasahab Phalke Award.Tomorrow morning at Prithvi at 11am Shashi Kapoor will be honoured by Honourable Minister IB Arun Jaitleyji.Thrilled!

- rishi kapoor (@chintskap) May 9, 2015
The Dadasaheb Phalke Award is usually presented with the National Film Awards in New Delhi. However, Shashi Kapoor was too unwell to attend the ceremony in the capital on May 3 and so is receiving his award in Mumbai today. A special tribute to Mr Kapoor voiced by the actor's grand-nephew Ranbir Kapoor was played at the National Awards.
Ranbir also spoke at length about his grand-uncle to NDTV in an interview. He said, "When you are too good looking how do you play different characters? As people want to see this good looking man, wearing good clothes, dancing with a girl. I have read many interviews of Johnny Depp and I think Shashi Kapoor also had that kind of charm because he was so good looking. And I think in Hindi cinema you have to be good looking, that helps a lot."
Ranbir also said "This guy was gentle and always at ease. And being with such people is so comfortable. I always saw him as my grand uncle and not as Shashi Kapoor. Now I realize the value of Shashi Kapoor. He had the reputation of being a Mr Nice Guy. Everybody loved working with him. Great nature, great looking person."
Shashi Kapoor's many cinematic successes include
Deewar
,
Kabhi Kabhie
,
Namak Halaal
,
Sharmilee
,
Junoon
,
New Delhi Times
and Merchant-Ivory films like
The Householder, Heat and Dust
and
In Custody
.