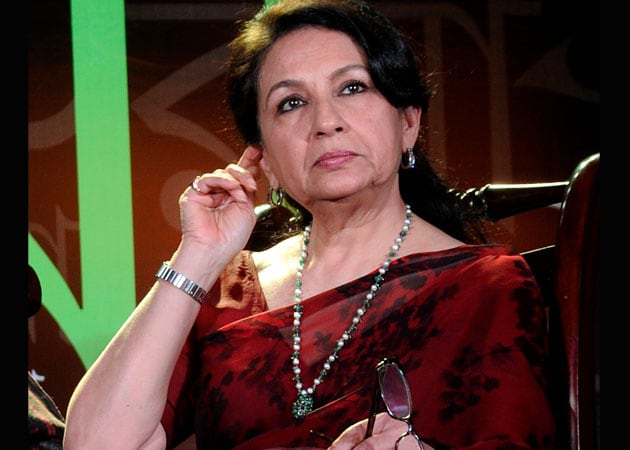 Kolkata:
Veteran actress Sharmila Tagore hopes that Bollywood will remain united on the intolerance issue.
Sharmila
ji
attended the 21st Kolkata International Film Festival. When asked if she thinks Bollywood is divided, she said: "I hope not. I sincerely hope not. So far, Bollywood has been absolutely together and my hope and conviction is that they won't be divided."
Sharmila
ji
recently said that the attacks on writers and artistes were against the basic principles of democracy.
Several filmmakers, including Dibakar Banerjee and Anand Patwardhan, have returned their National Awards in solidarity with the FTII students and against growing intolerance in the country.
The actress also finds it offensive to label audiences as educated or uneducated, Indian or non-Indian, as she feels cinema is inclusive.
"I think it's an offensive statement and I don't think you need education to understand films. Anybody who has the quality to respond to cinema will do so. Don't make such distinctions," she added.
Sharmila
ji
said that she would have probably gone to Shantiniketan to learn painting had she not been an actress.
"I started acting at the age of 13 in Satyajit Ray's
Apur Sansar
. The decision was made by Manik
da
(Mr Ray)," she said.
Regarding veteran actor Saeed Jaffrey, who died on November 15, Sharmila
ji
said: "He was a great bilingual actor. I cannot ever imagine him being glum."(Also Read:
Sharmila Tagore's 'Wonderful' Surname Opened Many Doors for Her
)