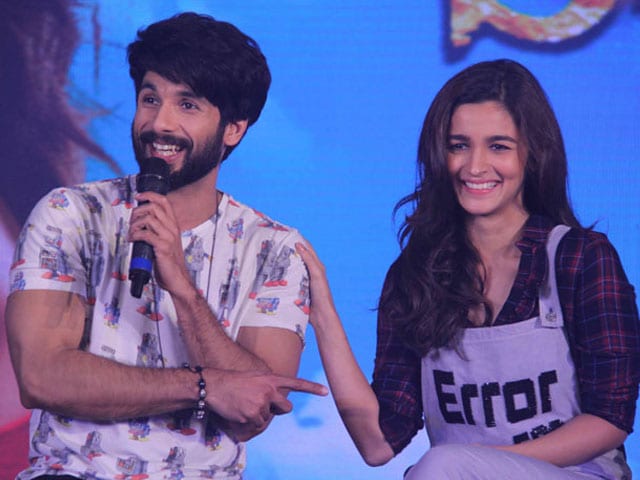 Mumbai:
Making great films is an art, one that director Vikas Bahl and actors Shahid Kapoor and Alia Bhatt have mastered in their previous films.
Shaandaar
is the trio's first film together and the chemistry shows both on and off the screen. (Also Read:
Shahid Kapoor Hasn't Seen Shaandaar But Wife Mira Has
)
However, like making movies, conducting a successful press conference is also an art. These are the only times that the majority of the media can interact with the stars and questions aimed at their life off screen are inevitable. Superstars like Shah Rukh Khan, Salman Khan and Aamir Khan have mastered it and it's perhaps time that Shahid takes a few lessons from them.
So, while the press conference to launch the film's first song, titled Gulaabo, on Thursday started in a
Shaandaar
fashion, it fizzled out completely as soon as the media asked Shahid about his bachelor party being planned two months after his wedding.
Out came Alia in defence of her co-star (we'd ask defence from what? It was hardly a controversial question). There were reports of industry friends throwing a bachelor party for Shahid and the media wanted to confirm that report.
The actress said, "Friends from the media, I have said this time and again but there will be no wedding questions."
"If you had asked about Alia's wedding, I would have stood up.
Yeh hamaari feelings hain
," added Shahid.
And that was the end of the press conference. The buzz of the event was gone. There were no further questions from the media. They had lost interest. We were told Shahid and Alia rehearsed a couple of hours before the song launch and it showed in their performance. They hadn't prepared themselves at all, though, for questions outside the realm of
Shaandaar
. That showed too.