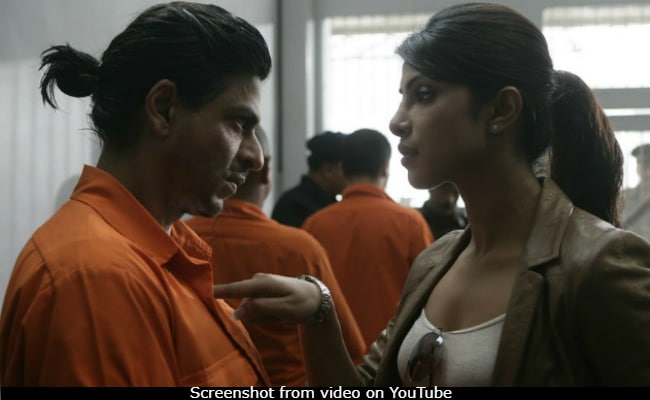 Highlights
"We have started thinking very seriously about Don 3," said Ritesh Sidhwa
"We are toying with ideas," he added
"Hopefully it will be very soon," he also said
New Delhi:
Who will not be excited to see Shah Rukh Khan return as the deadly Don in the third part of the Farhan Akhtar-directed franchise? But the status of
Don 3
seems to be the same as what it was over a year ago. Ritesh Sidhwani, who co-owns Excel Entertainment with Farhan Akhtar, recently told IANS in an interview that "serious" talks are going on about
Don 3
but he cannot notify about a certain timeline. "We have started thinking very seriously about
Don 3
and we are toying with ideas. We will make it and hopefully it will be very soon," IANS quoted the filmmaker as saying. "Are we going to make it? The answer is yes. I don't exactly know the time," he added.
It was in last year June last year when
Ritesh had told PTI something similar
: "We are thinking about
Don 3
and we are thinking very hard on it. We have found the right idea, it's being written now. We will make an official announcement soon."
However, explaining the prolonged discussion about the movie, he said the makers are actually on the lookout for a sharp and crisp script. "For any sequel or prequel or third part of a franchise film, say for
Don
, the character is very important... Even I am eagerly awaiting but I think we need to find the right script," IANS quoted him as saying.
In previous interviews, the Ritesh Sidhwani did not completely deny the possibility of Farhan Akhtar returning to direct the third part but there's no confirmation yet. Shah Rukh Khan headlined the previous
Don
movies directed by Farhan while Priyanka Chopra featured as a feisty cop in both the films. The first part released in 2006 and the sequel arrived in 2011.
Farhan Akhtar's superhit
Don
movies are the remakes of Amitabh Bachchan's 1978 film cult film, directed by Chandra Barot.
(With IANS inputs)