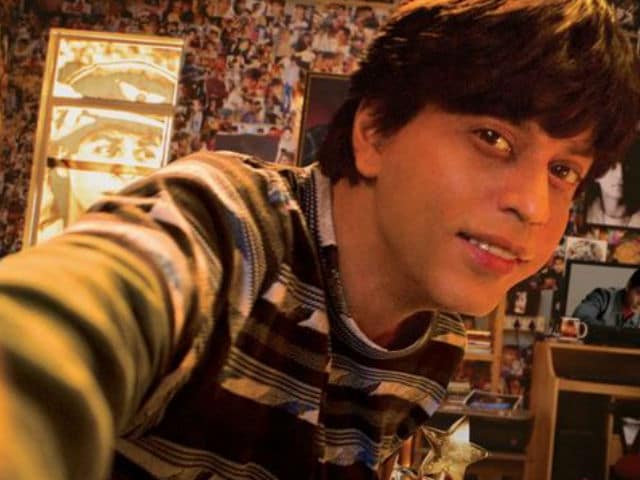 New Delhi:
Shah Rukh Khan said that playing a superstar and his young lookalike fan in Maneesh Sharma's
Fan
was physically draining but a "very interesting and schizophrenic" experience.
Shah Rukh, who finished shooting the Yash Raj film that is currently on its extensive post-production, said that it was tough to transform himself into a 24-year-old person every day with the help of prosthetics. (Also Read:
Meet Shah Rukh Khan's Sabse Bada Fan Gaurav
)
"Physically, it was extremely challenging to become 24. The prosthetics took about four hours. The guy is a lookalike of someone who he loves. His story is a lot similar like mine. He follows the star as he feels the star is from Delhi and he can also be like his idol someday. But the story is different. To capture all that was very interesting and schizophrenic. I just hope that I have turned it out just okay," Shah Rukh told PTI.
The 50-year-old actor is happy that he got the opportunity to play a Delhi-based boy in the film.
"I am glad that I got the opportunity to play a Delhi boy. I used to hate it when actors, who are not from Delhi, will play Delhi guys. I used to think why I have not been given the chance to play a Delhi boy as I come from there. I am very happy now. I had forgotten the accent. It's good to recapture that," he said.
Shah Rukh said that as far as the role of superstar Aryan Khanna is concerned, it is a milder version of his public persona.
"He is actually very quiet unlike the flamboyance you see of me coming out on my birthday and waving at thousands of people," Shah Rukh explained.
"I don't do the same in that film. We have never shown the star at shooting. We have never shown his flamboyance. That's very different. That's itself is internalised because that's how perhaps I am at home, very normal and regular," he added. (Also Read:
In New Poster, Shah Rukh Khan is His Own Sabse Bada Fan
)
The teaser of the movie has already captured the attention of fans, as SRK's appearance is different despite the resemblance.
When asked whether he is expecting to sweep all the awards for
Fan
, Shah Rukh joked, "I am just waiting for the National Award, as I have decided to retire after getting one."
Introducing former model Waluscha De Sousa as female lead, the film will release on April 15 next year.