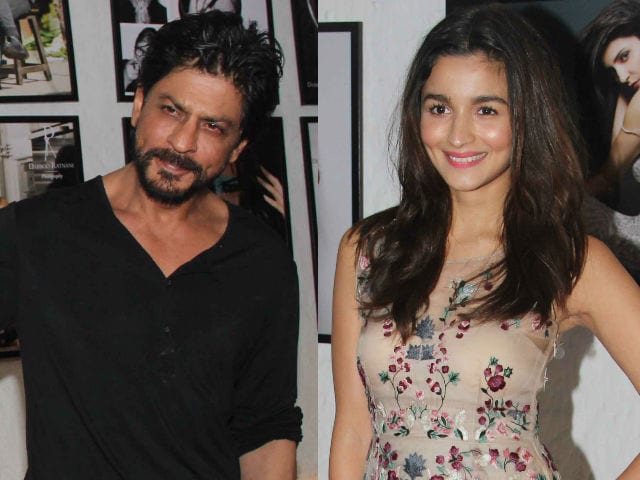 Mumbai:
Shah Rukh Khan was recently toying with us when we asked him about a possible May-December romance with Alia Bhatt. Shah Rukh replied cheekily, "But I'm much younger than her." SRK was joking of course, we hope.
News of the SRK-Alia pairing has raised many eyebrows though we're not quite sure why. After all, Bollywood hasn't exactly been on the right side of the ageist issue.
This may just be wishful thinking, but Bollywood seems to be finally figuring out the term 'age appropriate.' Our leading ladies are now turning the tables, whether it is Katrina Kaif romancing a younger Aditya Roy Kapur (
Fitoor
) and Sidharth Malhotra (
Baar Baar Dekho
) in two of her upcoming releases or Kareena Kapoor's role reversal in more ways than one in
Ki and Ka
, where she's paired with Arjun Kapoor (four years her junior), is fresh and fun. (Also Read:
Much Younger Than Her, Says Shah Rukh Khan on May-December Romance With Alia
)
The 50-plus leading men, on the other hand, seem to be slowly waking up to the fact, a little late in the day perhaps, that a 20-something leading lady is more sad than suave. So, we're happy to see Akshay Kumar, 48, and the lovely Nimrat Kaur, 33, in
Airlift
.
Shah Rukh as well, once he's done shooting with Alia, will be seen opposite Waluscha De Sousa in this year's much anticipated
Fan
and folks, since the SRK-Alia story is still one we're yet to figure, we're holding off on the judgements, at least for now.
Salman Khan, of course, still continues to romance Anushka Sharma in
Sultan
- but take heart, Anushka is reportedly playing a role beyond her years, quite literally.
Let's hope that in Bollywood, as it should be everywhere else, a romance for the ages won't always depend on a two-to-three decade age gap.