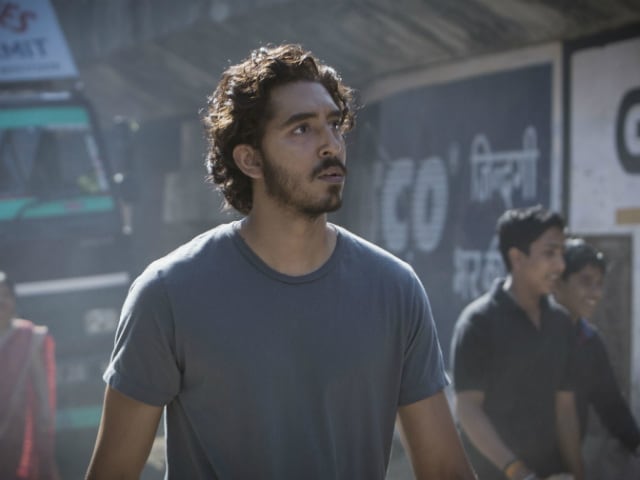 Highlights
"Dev spent eight months on the film," said Saroo
Lion was nominated in six categories in Oscars
Priyanka Bose plays biological mother to Dev Patel's character Saroo
New Delhi:
A five-year-old boy gets lost on the streets of Calcutta. After several misadventures finds himself a new life and home in Australia. 25 years later in search of his roots he lands in India again, does it read like the screenplay of a film? Well, for most of us yes, but this is the life story of Saroo Brierley, whose real life translates on reel with
Lion
. The film, which scooped
six Oscar nominations including one for best picture
. 34-year-old Saroo's life in Tasmania, is far removed from the glitz and glamour of Hollywood, but ever since his book
Long way Home
was adapted into the screenplay for
Lion
featuring Nicole Kidman and Dev Patel, life has been one whirlwind of red carpets, TV interviews and movie promotions.
Used to interviewing film stars "the reel hero's ," I was rather keen to meet this "real hero,". After all there are not many five-year-old's like Saroo who lived through what he did, who would have thought even little Saroo himself when he was lost on a railway platform, that from a nondescript hamlet in India he would find himself half way across the world in Tasmania, living a life far removed from the one he had been used too.
With his clipped Aussie accent, Saroo doesn't speak a word of Hindi, but what happened to him 29 years ago on that fateful night is still vivid. Saroo said, "It was terrifying times, very psychologically scarring. I guess, because I remember so much of it, being on the train getting lost and coming to Calcutta and fighting for life, being abducted, to drowning and then going to a local prison, a government delinquent home. That's a lot of things that happened and so much transition."
He further added, "I was quite scared and quite resilient. Any five-year-old would sort of flock down on his knees and cry, let the world just gobble him up but I wasn't like that. The best thing about human beings is whatever age you are, when you fall you learn to pick yourself. I was thick skinned and wanted to soldier on and find solutions."
Tracing his
biological mother, through google earth in 2011
, Saroo who resiliently poured over information and details had never visited India in the period of time. A kind of fear engulfed him. The fear of never returning home, which was now Australia. But the need to find his estranged family strong and when he finally tracked them, he describes the meeting like a scene from the
Joy Luck Club
. He said, "It was extremely emotional. It is something I cannot explain I just had tears and we hugged. It was something like a scene from the
Joy Luck Club
, when my mother and sisters hugged me. And it finally felt the chips had lifted from my shoulders."
Actor Dev Patel who won his first Oscar nomination for playing Saroo on screen, spent eight months getting under the skin of his character and perfecting his Aussie accent. "Dev was the perfect fit, he is the right actor to exemplify and embody me. He is an amazing guy and I don't know anyone who could have done a better job," said Saroo.
Further speaking on Dev's role, Saroo said, "Dev spent eight months on the film. He told his manager that for the coming months, he didn't want any work as he wanted to concentrate on this major role. He spent his time digging out and educating himself about me. He spoke to me on the phone, saw videos. He was quite a step ahead and we are quite the same people in many ways. When I first met him, I had no idea what to expect and we just gelled so well and bounced of each other."
But, to live your life and see it play out on screen are two different experiences and for Saroo it was no different. He said, "When I saw it on screen it was messy, I thought I would be desensitised. But, I was clinching to the seat. It affected me physically and mentally. Though it was your life you are going through in a movie, but you remember it was a life once upon a time. Seeing it visually was another level. My senses were heightened and I came out of it de-energised, but, mesmerised."
Saroo, who does not speak Hindi admits he has a collection of 300 Hindi films
and his palette remains Indian. "You can control the mind but you cannot control the palette", he says.
But when India takes on Australia, he says, "I support the best team but I support Australia."
Conversing with his biological mother with the help of a translator, Saroo has built his family a home in India. "That's the least I could do," he said.
Saroo is waiting for his family's reaction after watching
Lion
.
Lion
releases in India February 24. Saroo will be with Team
Lion
at the Academy Awards.