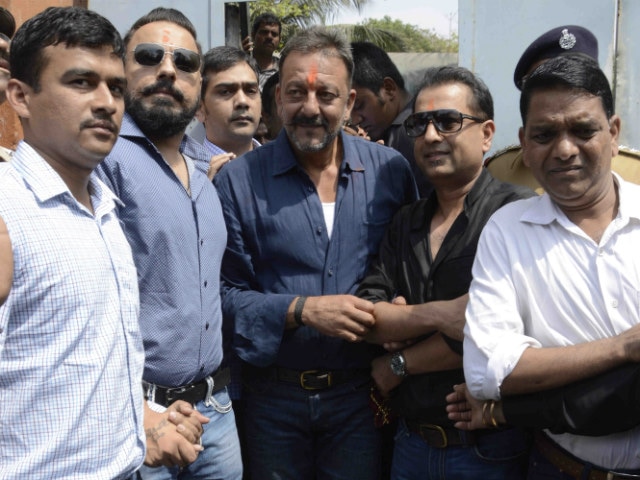 Mumbai:
Sanjay Dutt's sister Priya Dutt said that it is an emotional day for the family and revealed that they have planned a special welcome for the actor, who has been released from Yerwada prison on February 25. She also wished that her father late actor Sunil Dutt was alive to witness this day.
"There are no such plans (of celebration). My husband has decorated the building gate and has put up a poster welcoming him home. My kids have made cards for him. We will just sit and chat," Priya told PTI.
"It's a very emotional day for us. I wish my father was alive to see this day. It would have been the happiest day for him. I am yet to meet him (Sanjay Dutt). We are just waiting for him at home," said the former MP.
"It's been 23 years. He and we all have gone through many ups and downs. We have struggled a lot," Priya said.
Mr Dutt, 56, was arrested in April 1993 for possession and destruction of an AK-56 rifle, which was a part of cache of arms and explosives that was part of the consignment used in the 1993 Mumbai serial bomb blasts.
In 2013, the Supreme Court upheld his conviction by a special court in Mumbai for possession of arms and ammunitions, but reduced the sentence to five years, following which he surrendered to serve the remainder of his sentence. (Also Read:
Sanjay Dutt's Home Run: All the Dope From Actor's Last Day at Yerawada Jail
)