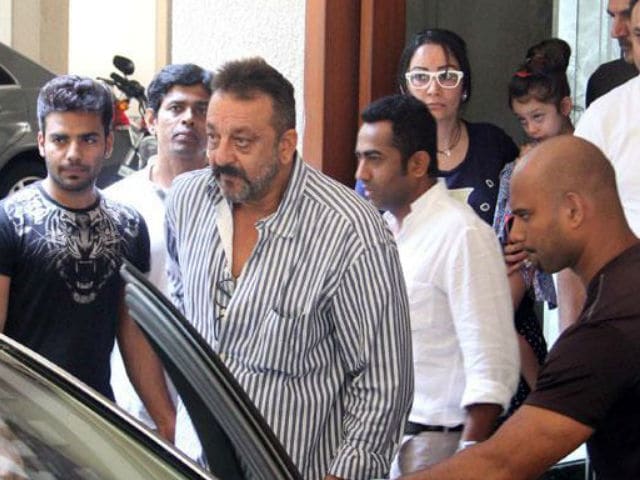 Mumbai:
On Sanjay Dutt's last day in jail yesterday, there was one dramatic moment when his real and reel lives seemed to merge. As he began his daily show on the prison radio one last time, he played the song
Chithhi aayi hai
from the 1986 film
Naam
, in which he plays a youth desperately missing home. It seemed a fitting song to play on the day before he could return home a free man.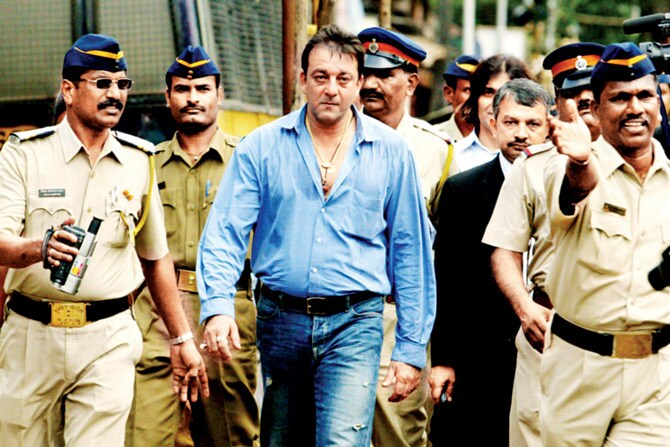 Dutt (convict number 16656) has served 42 months of his five-year prison term at Pune's Yerawada Central Prison following his conviction in a case related to the 1993 serial blasts. The 56-year-old will be released this morning after 256 days were waived off from his sentence due to good behaviour in prison.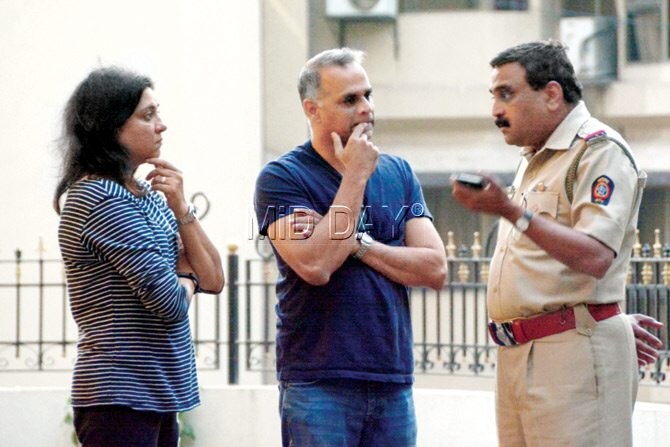 While Dutt started his day by mending his torn prison uniform, his family and an army of servants worked to decorate his residence at Pali Hill and make preparations for his homecoming. "During his bath, he realised his jail uniform had torn from the shoulder. He requested for a needle and thread, and mended his clothes," said a source, adding, "Later at 11 am, he went to the prison radio station and began his show
Aap ki Farmaish
."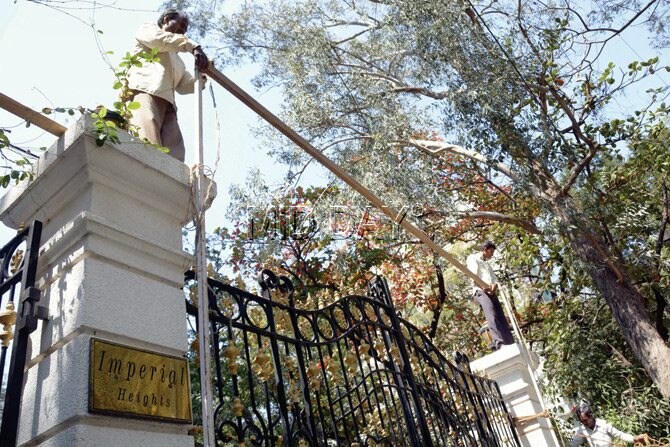 As it was his last day in prison, many inmates had sent in requests for songs and dialogues from his movies, but apart from
Chithhi aai hai
, none of the songs were from Dutt's films.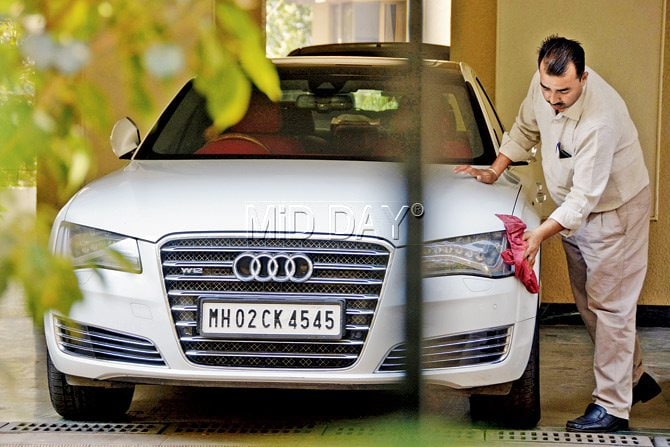 "Many demanded that the show be themed on him as a send-off, but we rejected this suggestion as he is an ordinary convict. We wanted to avoid any chaos resulting from a special show, in case other inmates got offended. We have appointed another jail inmate who will take over his role as RJ and to avoid any issues, we have made pre-recordings of five more shows with Dutt," said a source.
An official added, "As per the process, the prisoner will be released in the morning. To avoid any chaos, we will complete the process and send him perhaps as early as 9 or 10 am."
Deputy Inspector General (Prisons) Dr Bhushan Kumar Upadhyay told mid-day, "No special farewell has been arranged for Sanjay Dutt. He will be released from the first gate as per the prison manual." The police said that his family had arranged a private chartered plane. "We have requested the family not come to prison to greet him, and instead meet him at the airport. Security will be deployed outside the prison at 6 am and a huge police bandobast has been planned for the 2 km from the prison till the airport. No protection has been arranged for Dutt," said a cop. (Also Read:
Here's a Low-Down on Sanjay Dutt's Homecoming Plans
)
Last day in prison
>> Dutt woke up early at 6.30 am, did some yoga and exercised for a while
>> He had breakfast, along with a few dry fruits he had ordered from the prison canteen with his pocket money
>> After his bath, he mended his torn uniform
>> He went on an hour-long stroll in the prison compound with 1993 Mumbai blasts convict Yusuf Nalwala, who occupies the adjacent cell
>> After smoking a bidi from the canteen, at 11 am Dutt proceeded to the radio station to work on his show
>> He also pre-recorded a few shows which will be aired after his release
>> He bid farewell to fellow inmates and began to prepare for his return home
Sanju wants his chair
In 2007, while Dutt was engaged in carpentry work at the prison, he made a bamboo chair. Initially, the prison authorities had planned to place the chair on auction, but changed their minds after they got an overwhelming response. The chair was used by the prison superintendent initially, but a month later, it was kept in the godown. Dutt has expressed a desire to purchase the chair and keep it in his bungalow, but the authorities are mum on this issue. (Also Read:
Sanjay Dutt Leaves Jail, Rishi Kapoor Welcomes Him Back in Tweet
)
(This story has not been edited by NDTV staff and is auto-generated from a syndicated feed.)