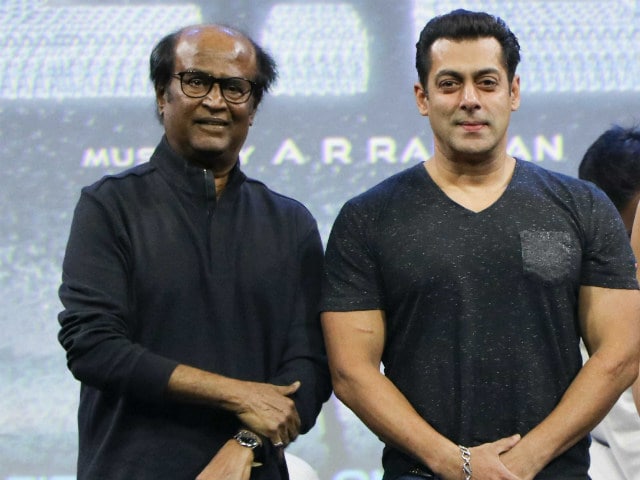 Highlights
Salman dropped to the second spot last year behind Shah Rukh Khan
But Salman is back on top this year, courtesy his film Sultan
Shah Rukh Khan is at second place this year
New Delhi:
Aamir Khan's Dangal
is closing 2016 with an almighty bang but it's his colleague Salman Khan who has been placed number one on
Forbes India' list of 100 celebrities
. Salman, 51, dropped to the second spot last year behind Shah Rukh Khan but is back on top this year, courtesy his blockbuster film
Sultan
. Shah Rukh Khan is at second place. Between SRK and Salman, the top spot on this list has been occupied by a Khan for years. Aamir Khan, whose
Dangal
has released outside of the time parameters of the list, has dropped out of the top 10 to the 14th spot. Aamir didn't have a film out last year -
Dangal
is his only release since 2014's
PK
. Heartwarmingly, Deepika Padukone and Priyanka Chopra, the two women who put India on the global showbiz map this year, are at #6 and #8 on the list, above Amitabh Bachchan and Hrithik Roshan. Akshay Kumar is at fourth spot and the other places in the top 10 are taken by cricketers - Virat Kohli at #3, M S Dhoni at #5 and Sachin Tendulkar at #7.
We'll insert a question here -
where is Rajinikanth
? This might shock you, it certainly did us, but Rajinikanth is way down on the list at #30. The rankings are calculated on the basis of earnings and fame - it seems that Rajinikanth is outranked on both counts by several other stars. His earnings are reported at Rs 35 crore, fame-wise he is ranked 53. We'll leave you to mull over that seeming impossibility - Rajinikanth is, undoubtedly, the star of stars in India and this year, he made the
blockbuster Kabali
.
If you are wondering who's been ranked above Rajinikanth - Kapil Sharma, Ranveer Singh and A R Rahman are at positions 11, 12 and 13; between Aamir and Rajinikanth, the list is occupied by Arijit Singh, Rohit Sharma, Yuvraj Singh, Sonam Kapoor, Ranbir Kapoor, Sonakshi Sinha, Shahid Kapoor, Madhuri Dixit, Shikhar Dhawan, Jacqueline Fernandez, Katrina Kaif, Suresh Raina, R Ashwin, Shreya Ghoshal and Sania Mirza. Crazy, right? We know!
Salman and Shah Rukh's earnings are at over Rs 200 crore and they are #2 and #3 in terms of fame. So who's most famous? Virat Kohli. Salman, Shah Rukh, Amitabh Bachchan and Akshay Kumar all made it to
Forbes' list of 20 highest paid actors in the world
this year.
Deepika Padukone was ranked
10 on the equivalent list of female stars and
Priyanka Chopra was in eighth place
on the list of highest paid TV actresses.