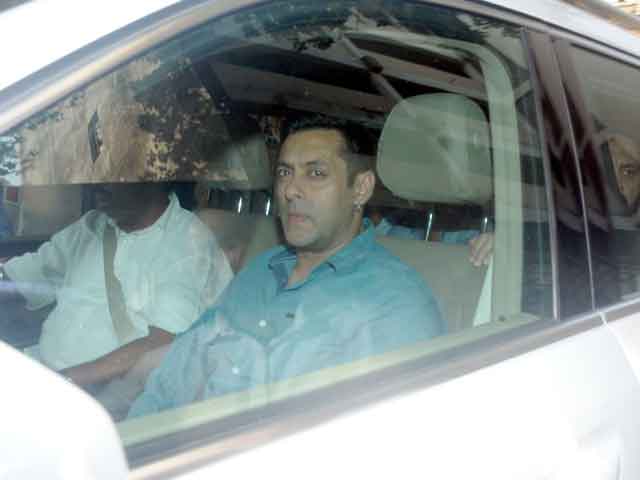 New Delhi:
Actor Salman Khan, dressed in jeans and a blue-green shirt, was in a Mumbai court today for a hearing of the hit-and-run case dating from 2002 in which he faces charges of culpable homicide. He is accompanied by his sisters, Alvira and the newly-wed Arpita Khan.

Chemical analysis expert Bala Shankar, who was attached to a forensic sciences laboratory in 2002, testified in court today that he found traces of alcohol in the blood sample he was asked to analyse after the hit-and-run. He told the court that he had found 62 mg of ethyl alcohol in the blood sample of 100 ml. He also said that 30 mg of ethyl alcohol is the amount normally found but can increase to 45 mg because of medical treatment.

A motor vehicles inspector also testified today.

One person was killed and four others were injured when a car, allegedly driven by the actor, rammed into a bakery in suburban Bandra in Mumbai on September 28, 2002.

For years, his lawyers have argued that Mr Khan was not driving the car.


On November 24, Salman Khan was exempted from appearing in court for a hearing. His lawyers moved court to adjourn the proceedings after complaining that they were not given a list of witnesses who would be examined. The prosecution alleged that the defence was trying to pressurise them and could tamper with witnesses if given names in advance. Two witnesses were examined in the November 24 hearing - the manager of American Express laundry in Bandra, in front of which the accident had taken place, and an insurance agent.
During the proceedings, the court observed, "It's been 12 years. We must complete the trial by December." The hearing was then adjourned to today.
The actor faces the charge of culpable homicide not amounting to murder. If convicted, he could face a sentence of up to 10 years in prison.