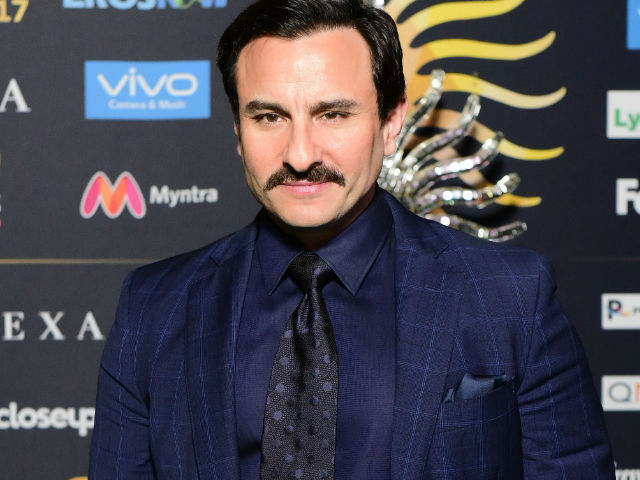 Highlights
I am totally against nepotism: Saif Ali Khan
Saif's daughter Sara is gearing up for her Bollywood debut
She will have to deal with a lot of things, said Saif
New Delhi:
After defending nepotism in a
Firstpost
interview in July, actor Saif Ali Khan took a U-turn in a recent interview with news agency PTI. Now, the 47-year-old actor says that nepotism is a 'horrible thing.' Saif told PTI: "I am totally against nepotism. I have benefited from it for sure. Definitely, we have more opportunities than people who are not connected to movies." In July, he told
Firstpost
that "it's easy to confuse nepotism with genetics" later in an open letter (published by
DNA
) defended this statement by comparing star kids to derby horses. "People are interested in what their children will be like and whether they will have the genes of their parents, in terms of their talent," he wrote.
The debate on Nepotism resurfaced after Karan Johar (whom Kangana Ranaut branded the 'flagbearer of nepotism'), Saif Ali Khan and Varun Dhawan chanted 'Nepotism Rocks' at a gig during an award show. The slogan was an unsubtle and uncalled for dig at Kangana, for which the trio was criticised.
However, one thing which remains consistent in both the interviews is
Saif Ali Khan's belief that merit alone can help an artiste in the long run
. "But how long can one survives depends on talent and hard work. There are so many people like Shah Rukh Khan who have survived without any conjunctions. For one star kid succeeding there are fifty star kids who are failing," Saif told PTI on Friday. Recently, Saif also said that he would a have to introspect what's wrong with his career if his next film
Chef
fails at the box office like his previous few films such as
Rangoon
,
Happy Ending
,
Humshakals
and
Bullett Raja
.
Now, Saif Ali Khan's daughter Sara Ali Khan (from first wife Amrita Singh) is all set to make her Bollywood debut in Abhishek Kapoor's
Kedarnath
. Saif said that Sara will have to be open to criticism. "Good things outweigh negative things. And I feel there are
a lot of good things around to motivate Sara
. It is a high paying, high pressure great job. But it has got a darker side as well. It is ok, that's part of the profession and she will understand that. She will have to deal with a lot of things," Saif told PTI.
Chef
directed by Raja Krishna Menon will hit the screens on October 6. Saif also headlines the case of Netflix's first Indian original series
Sacred Games
.
(With inputs from PTI)