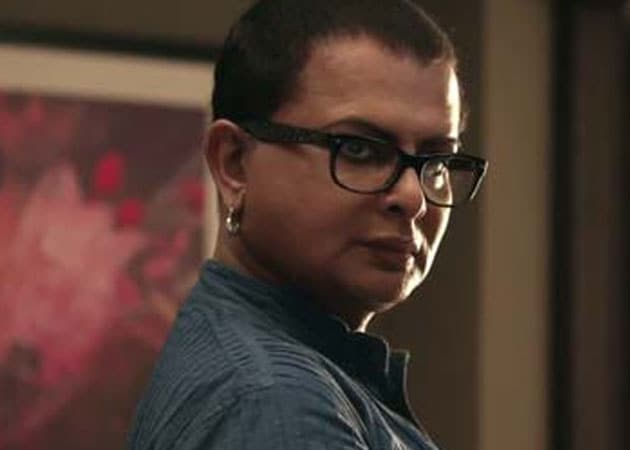 Highlights
For master storyteller Rituparno Ghosh, who died on May 30, 2013 , the craft of Wicca - a modern pagan and witchcraft religion - was a "great draw" as it appealed to his intellectual side. The filmmaker also exhibited a pronounced curiosity about "life after death", says renowned Wiccan exponent Ipsita Roy Chakraverti. Rituparno was Chakraverti's first student from the film fraternity.
"He had a strong urge to learn Wicca. He used to often ask me questions about life after death.
"He was doing a lot of research on Rabindranath Tagore, and one aspect of Tagore was experiments in life after death... like planchettes (producing automatic or mysterious written messages giving rise to the belief that it fosters communication with spirits)...
"Not that he was going to do automatic writing, but he was very interested in talking about evidence of survival of the soul," Chakraverti told IANS.
"He was always a part of our programmes... As a speaker, as a participant. (He was) always very interested in learning the craft. In fact, he was my first student from the film fraternity," said Chakraverti.
Dubbed as the pioneer in bringing back the educated middle and upper middle class people to the theatres to watch Bengali movies, Ghosh won 12 national awards and some from international fests for his bouquet of films. (Also read: Bengal's brave young director)
He also got acclaim for acting in movies like Memories in March and wrote scripts which were hailed by the critics.
A patient of pancreatitis, Ghosh died on Thursday following cardiac arrest. He was 49.
Among his laudable Bengali movies were Unishe April, Dahan, Bariwali, Asukh, Utsab, Shubho Mahurat, Chokher Bali, Dosar, Shob Charitro Kalponik and Abohoman.
He made Hindi films Raincoat and Sunglass, and his only English movie was the Amitabh Bachchan-starrer The Last Lear, which even won a National Award.
In 2006, Chakraverti launched the Wiccan Brigade as a platform for those interested in studying Wicca and using the branch of knowledge to holistic effect.
Though Wicca was predominantly practised by women, the Wiccan Brigade welcomes men as well. Ghosh had been associated with it since its inception.
"He was interested in it from the time we began in November 2006. My association with him went back to his school days at South Point. I used to teach English and he was my student. I knew him as a young boy," says Chakraverti.
In later years, he became Chakraverti's student and as a learner, the use of crystals piqued his curiosity.
"These are not the crystal balls...These crystals are used for focus and betterment of mind and body.
"Rituparno was very interested in the use of crystals. He used to bring back crystals from his trips abroad and ask about them. He was very affectionate," said Chakraverti.
The ace lensman was so inspired by the craft which, Chakraverti says, "needs serious study and research" that he wanted to adapt stories narrated by Chakraverti in her bestselling books "Sacred Evil: Encounters With the Unknown" and "Beloved Witch: An Autobiography."
"He wanted to do something from stories in 'Sacred Evil' and a bit from 'Beloved Witch'.
There is a narration of a victimised woman called Sushma in 'Beloved Witch', and he called up actress Jaya Prada in front of me and told her he wanted her to play the role," said Chakraverti.
"I had agreed, but he left too soon. We conducted a prayer session from the Wiccan Brigade the very evening of his death," Chakraverti added.
Terming Ghosh as a "very strong individual" and a "thinking man", the Wiccan priestess says his questions were of an intellectual nature.
"He was drawn by the intellectual aspect and the kind of questions he asked was from an intellectual angle," said Chakraverti.
Also read: Rituparno Ghosh's last interview: I could not direct Madhuri Dixit
Kolkata:
For master storyteller Rituparno Ghosh, who died on May 30, 2013 , the craft of Wicca - a modern pagan and witchcraft religion - was a "great draw" as it appealed to his intellectual side. The filmmaker also exhibited a pronounced curiosity about "life after death", says renowned Wiccan exponent Ipsita Roy Chakraverti. Rituparno was Chakraverti's first student from the film fraternity.
"He had a strong urge to learn Wicca. He used to often ask me questions about life after death.
"He was doing a lot of research on Rabindranath Tagore, and one aspect of Tagore was experiments in life after death... like planchettes (producing automatic or mysterious written messages giving rise to the belief that it fosters communication with spirits)...
"Not that he was going to do automatic writing, but he was very interested in talking about evidence of survival of the soul," Chakraverti told IANS.
"He was always a part of our programmes... As a speaker, as a participant. (He was) always very interested in learning the craft. In fact, he was my first student from the film fraternity," said Chakraverti.
Dubbed as the pioneer in bringing back the educated middle and upper middle class people to the theatres to watch Bengali movies, Ghosh won 12 national awards and some from international fests for his bouquet of films.
(Also read: Bengal's brave young director)
He also got acclaim for acting in movies like
Memories in March
and wrote scripts which were hailed by the critics.
A patient of pancreatitis, Ghosh died on Thursday following cardiac arrest. He was 49.
Among his laudable Bengali movies were
Unishe April, Dahan, Bariwali, Asukh, Utsab, Shubho Mahurat, Chokher Bali, Dosar, Shob Charitro Kalponik
and
Abohoman
.
He made Hindi films
Raincoat
and
Sunglass
, and his only English movie was the Amitabh Bachchan-starrer
The Last Lear
, which even won a National Award.
In 2006, Chakraverti launched the Wiccan Brigade as a platform for those interested in studying Wicca and using the branch of knowledge to holistic effect.
Though Wicca was predominantly practised by women, the Wiccan Brigade welcomes men as well. Ghosh had been associated with it since its inception.
"He was interested in it from the time we began in November 2006. My association with him went back to his school days at South Point. I used to teach English and he was my student. I knew him as a young boy," says Chakraverti.
In later years, he became Chakraverti's student and as a learner, the use of crystals piqued his curiosity.
"These are not the crystal balls...These crystals are used for focus and betterment of mind and body.
"Rituparno was very interested in the use of crystals. He used to bring back crystals from his trips abroad and ask about them. He was very affectionate," said Chakraverti.
The ace lensman was so inspired by the craft which, Chakraverti says, "needs serious study and research" that he wanted to adapt stories narrated by Chakraverti in her bestselling books "Sacred Evil: Encounters With the Unknown" and "Beloved Witch: An Autobiography."
"He wanted to do something from stories in 'Sacred Evil' and a bit from 'Beloved Witch'.
There is a narration of a victimised woman called Sushma in 'Beloved Witch', and he called up actress Jaya Prada in front of me and told her he wanted her to play the role," said Chakraverti.
"I had agreed, but he left too soon. We conducted a prayer session from the Wiccan Brigade the very evening of his death," Chakraverti added.
Terming Ghosh as a "very strong individual" and a "thinking man", the Wiccan priestess says his questions were of an intellectual nature.
"He was drawn by the intellectual aspect and the kind of questions he asked was from an intellectual angle," said Chakraverti.
Also read: Rituparno Ghosh's last interview: I could not direct Madhuri Dixit