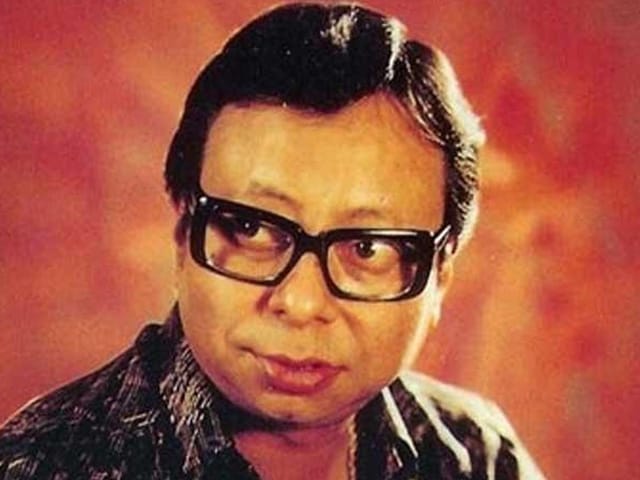 New Delhi:
His death in 1994 left a void in the Indian film industry, but even over two decades later, RD Burman's lilting melodies and soulful tunes continue to inspire and influence musicians and music aficionados alike, members of the fraternity say.
Among the several veteran music directors who have graced the Indian film industry over the years, RD Burman, fondly called Pancham
Da
, would have turned 76 on June 27. But he passed away when he was just 54.
Filmmaker Brahmanand S Siingh, who has released his latest work
Knowing Pancham
, an extensive collection of anecdotes, insights and observations on the music legend, said the interest around the seminal music director's life and legacy continues to grow.
"Everybody wants to know more about RD Burman; the hunger never dies," the filmmaker told IANS.
Talking about his new body of work on the legendary composer's legacy, he said, "People who are interested in knowing about RD Burman's early life, or his first marriage, would like this collection."
Pancham
Da
's youthful exuberance, his diverse interests and his personality, too, have been spoken of in great detail in
Knowing Pancham
, he said.
Mr Siingh, who shares a "personal connect" with the legend's timeless music, also said that he used his "own understanding of
Knowing Pancham
's music " to create
Knowing Pancham
.
Having earlier directed a documentary film titled
Pancham Unmixed
on the famed music director's life and music, the director said youngsters need to understand why Pancham
Da
is regarded as a musical genius.
"We often talk about Pancham
Da
's genius, but we don't exactly know why he was a genius. Youngsters need to understand music little better; have more time and patience and certain emotional intelligence to connect with his music," he added.
Mr Siingh's insights about RD Burman's vast body of work, which includes timeless classics like
Chura Liya Hai Tumne Jo Dil Ko, Ek Main Aur Ek Tu, Tere Bina Jiya Jaaye Na
, are shared by musicians Tochi Raina and Benny Dayal, who will be singing unplugged versions of the legend's famous tracks on a radio channel's tribute show
Yadon Mein Pancham
on his birth anniversary.
Benny Dayal, a recipient of RD Burman Award for New Music Talent, said he "grew up listening to Pancham
Da
's music".
He will be performing hit songs like
Sagar Kinare Dil Ye Pukare
and
O Mere Dil Ke Chain
at a radio station's tribute show and said that he has given his own "twist" to these numbers.
"I have given my twist to it, but the structure remains the same. Pancham
Da
's music is very rooted to a lot of people's lives and if you change it, people may not appreciate it. Nobody will deny that if you take a guitar or a piano and re-arrange Pancham
Da
's music, people will like it," he said.
A similar attempt was made in the movie
Dil Vil Pyar Vyar
, which had an album full of re-arranged versions of RD Burman's hit tracks. While its music was appreciated, the movie didn't fare too well at the box office.
Singer Tochi Raina, who has lent his voice for popular songs like
Iktara
and
Saibo
, said that there was a sense of "poetry" in all of his compositions.
"Pancham
Da
's compositions, his poetry was amazing. We can't have the same thinking as him, but we can take inspiration from him," he said.
During his heydays, the singer-composer pioneered in bringing Western music to an unprecedented level in the Indian film industry and Tochi believes that he was able to do that with his analytical style of composing.
"Pancham
Da
was a
tabla
player before he learnt Western classical. He analysed the music and got inspired by poetry. And the lyrics had power. When I listen to his music, I analyse the kind of sounds he utilised," he added.
Known for his knack for experimentation with sounds, the legendary composer, who gave the world evergreen songs like
Yaadon Ki Baraat, Tum Bin Jaaun Kahan
, paved the way for iconic singers Kishore Kumar, Asha Bhosle and Lata Mangeshkar to lend their voices to some of the best tunes.