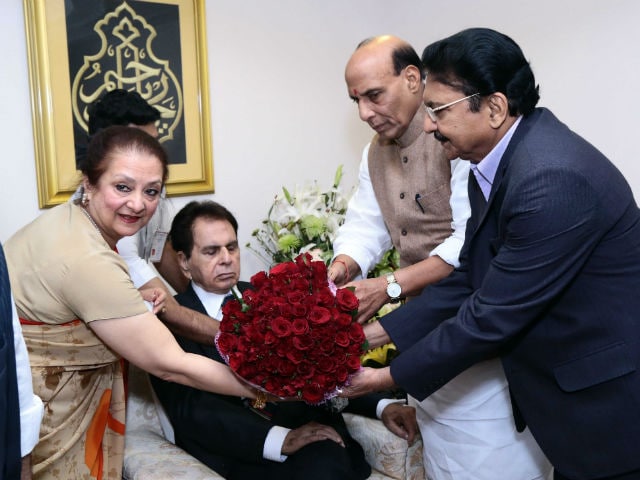 Bengaluru:
Bollywood actor Randeep Hooda said that veteran actor Dilip Kumar is a fantastic actor and he should have received the Padma Vibhushan much earlier in his career.
"I saw his films much later in my life. Dilip
saab
is a fantastic actor. He is definitely a treasure that we have had in cinema world and in the country. I am very happy. They should have given it (Padma Vibhushan) to him earlier," Randeep told PTI.(Also Read:
Shah Rukh Khan Says Dilip Kumar is the 'Pillar' of The Film Industry
)
The 93-year-old actor was presented with the Padma Vibhushan by Union Home Minister Rajnath Singh, in the presence of the actor's wife Saira Banu on December 13. Maharashtra Governor C Vidyasagar Rao, Chief Minister Devendra Fadnavis were among other dignitaries present at the actor's home when he received the award.
Randeep also said that Dilip
saab
has done fantastic films. "I have seen all of his films like
Devdas, Madhumati, Daag and Yahudi
. Dilip Kumar has done some good and fantastic films. I liked him as a young actor," added Randeep.
Moreover, Randeep said that he is fortunate to get opportunities to play different roles.
"I am fortunate. I do get the opportunity to do different things. Most of the time, it is not that I am purposefully trying to do different things. I keep getting these jobs, and then I go around saying, 'Oh damn! How I am going to do this?' That's how my career is progressing," said Randeep.