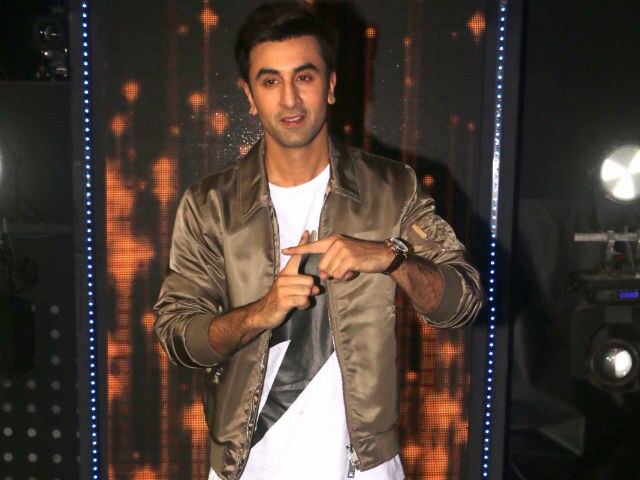 Highlights
MNS have said they won't let the film release because it casts Fawad Khan
Ranbir Kapoor, declined to comment on the threat
Karan Johar asked if banning Pakistani actors would end terrorism
Mumbai:
Actor Ranbir Kapoor, speaking to the press in Mumbai on Sunday, declined to comment on the Maharashtra Navnirman Sena or MNS' threat against
his new film Ae Dil Hai Mushkil.
The Raj Thackeray-led MNS have said they won't let the film release in Maharashtra because it co-stars Pakistani actor Fawad Khan.
Asked about this, Ranbir said: "I can speak about my film
Ae Dil Hai Mushkil
. Other than this, I don't know anything about other rumours."
Karan Johar's Ae Dil Hai Mushkil
, which releases next month, will see Fawad in a supporting role while Pakistani actress Mahira Khan plays the lead role opposite Shah Rukh Khan in
Raees
.
After the attack in Uri on September 18, the Maharashtra Navnirman Chitrapat Karmachari Sena said they wanted all Pakistani actors currently working in Bollywood or Indian television to leave the country in 48 hours.
"The MNS calls upon all Pakistanis working in Indian tele-serials, films and other shows to leave the country within 48 hours. If they fail to do so, we shall deal with them in our own style," said MNS Chitrapat Sena chief Ameya Khopkar last Friday.
Watch the full interview here:
Ranbir's director was more forthcoming in an interview to Barkha Dutt on NDTV, where he asked if banning Pakistani actors would end terrorism.
"If this was truly a solution, I would take it. I believe there are larger forces that need to come together to sort this situation out and it cannot involve banning talent or art," Karan Johar said, adding "I understand the anger of our times, I understand the anguish of our times."
If my film is targeted because of this, it will make me exceptionally sad because my intent was always to put out a creative product out of love and nothing else. Sometimes, you just want to fold your hands and say, 'We are a creative industry. Please leave us alone. We make movies, we spread love,'" he said.
Meanwhile, speaking on the sets of
Dance Plus 2
, Ranbir said he is happy with the reactions to the film.
"The film is releasing on Diwali. I hope that this Diwali will be
Ae Dil Ki Diwali
," Ranbir said.
Ranbir Kapoor plays one-third of a love triangle in
Ae Dil Hai Mushkil
,
o
pposite Aishwarya Rai Bachchan
and Anushka Sharma. Fawad Khan's is an extended special appearance. Shah Rukh Khan, a close friend and longtime collaborator of Karan Johar, has a cameo.
The film is set to release on October 28.