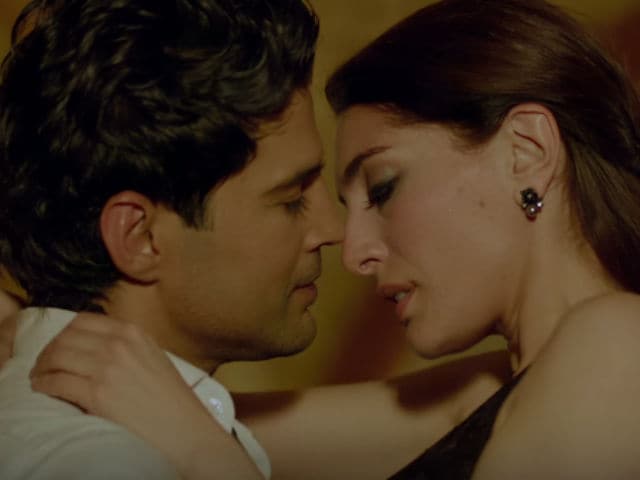 Highlights
Rajeev said that intimate scenes in Fever are a 'part of the storyline'
Fever stars Caterina Murino, Gemma Atkinson and Gauahar Khan
Rajeev plays a contract killer in Fever
Mumbai:
Actor Rajeev Khandelwal, who will soon be seen in Rajeev Jhaveri's
Fever
, said that none of the scenes are forced and it was a part of the script.
"The intimate moments that you see are not forced. It's a part of the storyline. From the beginning itself, we knew what the story was about. In fact, I never paid attention and never asked Rajeev any questions about them," said
Rajeev
.
"After watching the trailer you might not have felt that these moments are dominating the trailer because the story of the film is so solid. It is a very interesting film," added Rajeev.
Fever
stars former bond girl Caterina Murino, British actress Gemma Atkinson and Gauahar Khan apart from Rajeev.
"We are in 2016. It is not a big thing to watch a kissing scene. It is no big scandal, be it with my parents, or even in the smaller cities. There isn't much to discuss about it. It's not that you'll see something raunchy. But we absolutely don't expect that because of kissing scenes, people will come to watch the film, as my audience knows that I work in content-driven films," said Rajeev.
"If that would have been a way to sell our film, then you might have already heard a lot of stories like an affair between Rajeev and the Bond girl, or something happening between Rajeev and Gauahar. We never gave out such stories and no such affair was there. We don't want to go that way because we were just working on the script and it is good that we are all together and we all are good friends," added Rajeev.
Rajeev, who has acted in critically acclaimed films such as
Aamir
and
Table No 21
, plays a contract killer in the film.