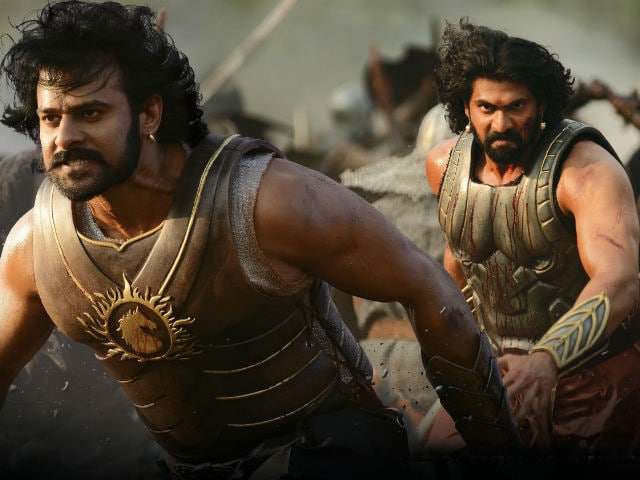 Highlights
I can't count the number of times we get asked this, said Rajamouli
Its China release will be much bigger than India's with 6500 screens
Baahubali 2 will release in 2017 and he said the delay was unintentional
New Delhi:
Director SS Rajamouli is happy that '
Katappa ne Baahubali ko kyun maara
?' has become something of a pop culture quiz as he believes it shows that
Baahubali
has broken the language barrier successfully.
Mr Rajamouli said that he and the makers encounter this question every day and it never tires them as it indicates the anticipation for the second part of the story, which ended on a cliffhanger.
"We love it when anyone asks this question. I can't count the number of times we get asked this. It is exciting not just for me but for the entire team. We feel elated that we could break the barrier of region and language," the director told PTI.
Baahubali
,
praised for its technical brilliance
, was among those rare films which attracted audiences pan-India.
Mr Rajamouli, who has previously directed hit Telugu films like
Vikramarkudu
,
Magadheera
and
Eega
, said that he always believed that it was possible to move beyond region and the movie proved him right.
"We believed we could transcend this barrier if we based our stories on basic human emotions without it being pulled down by regionalities. I always believed that if you have a story like that, it will reach beyond. But that was a theory no one had attempted before. So, I can't explain how confident it makes me feel as a filmmaker," he said.
The 42-year-old director said that emulating a similar success internationally is not difficult provided the filmmakers have a story that resonates with audiences everywhere.
"Internationally, it's the same thing. Once you base your film on basic human emotions, it will do well. We should also look at how wide a release we are getting in the market and how to get people interested to come to theatres. We knew once they will come, they are going to like the film," he said.
After a great run at the Indian box office, the royal revenge saga is releasing in China.
"Our next release is going to be China. We are releasing the film in 6500 screens, which is much bigger than India. It will happen this month or next month," said Mr Rajamouli.
The sequel,
Baahubali: The Conclusion
, is
currently being shot
with a release date in April 2017. He said the delay of a year-and-a-half was not intentional.
"When we started the film, we wanted to reveal both the parts within a gap of three to four months. But the way we were putting in money our finances were over. We finished the first part and decided to release second part one year later," he said.
"Somehow we knew, the second part will work even after one year. Many films like
The Lord of the Rings
,
The Hobbit
and
Batman
come after one year but people were hooked after the success of the first part," he added.
There is a huge build up around the sequel considering the success of the first part but Mr Rajamouli is confident that the second part will work well. "I am not under any pressure. The expectations of people is actually a pressure reliever," he said.