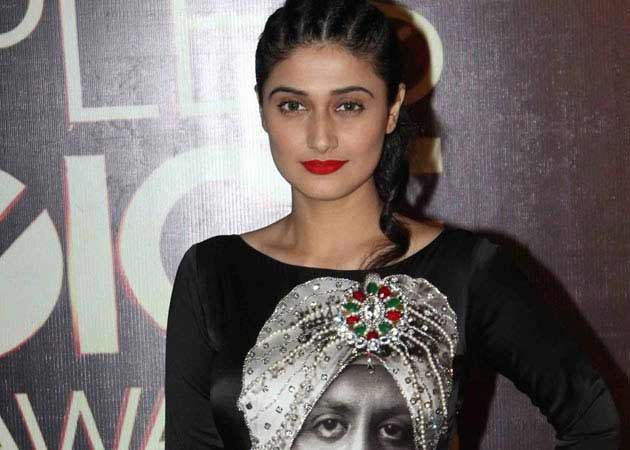 TV Actress Ragini Khanna, who was last seen on daily soap Sasural Genda Phool, says lack of good content is keeping her away from the fiction genre on TV. After her stint as a spoilt girl on the TV drama, Ragini has been busy hosting reality shows as she finds their concepts interesting.

"Scarcity of good scripts has kept me away from the fiction genre. Acting is my passion and I am dying to make a comeback in the fiction genre, where I can show my skills. I am not finding a great content. The roles which I am getting are similar to my character in Sasural Genda Phool and I can't ape myself. Monotony bores me," Ragini told PTI in an interview.

The actress will next be teaming up with her Sasural Genda Phool co-star Jay Soni for hosting a quiz show Dil hain Chotasa Choti si Asha! on channel Sony Pal.

"I wasn't aware initially that I will be hosting the show with Jay. It's interesting to be a part of the show because audience would be able to see completely different sides of ours contrary to the image created by our show. Here, we are not acting and will be true selves," Ragini said.

The women-centric game show will have housewives participating on the show and will share their journey with the audience despite winning a handsome amount. "I am playing a quiz master on the show. It is divided into four sections - common knowledge, active learning, Bollywood trivia and general knowledge. As the contestants are mostly housewives, it is my duty as a host to make them feel comfortable on it. The best part of the show is that it tries to empower women. Nobody will go empty-handed from here," she said.


Ragini says the show is also helping her to understand life in a close way. "After listening to the kind of lives these women have, I feel that I have no reason to crib in life. The show doesn't show their crying stories. In one of the episodes, there is a women from Mumbai whose husband earns Rs 8000 per month. They have to take care 10 members and they are very happy to lead such a life," she said.
Ragini also denied reports that she is participating on the controversial reality show
Bigg Boss
, saying there is no scope of art in it.
"After taking a break from fiction on TV, I understood my own self. I want to do something on TV which should be good and give me enough scope to perform. I am not a kind of person who can survive in a situation where a camera is constantly capturing you. I have nothing to say to somebody's violent outburst on the show because reaction to something is person-oriented. I don't feel shows like
Khatron Ke Khiladi
and
Bigg Boss
are real challenges in life," she added.