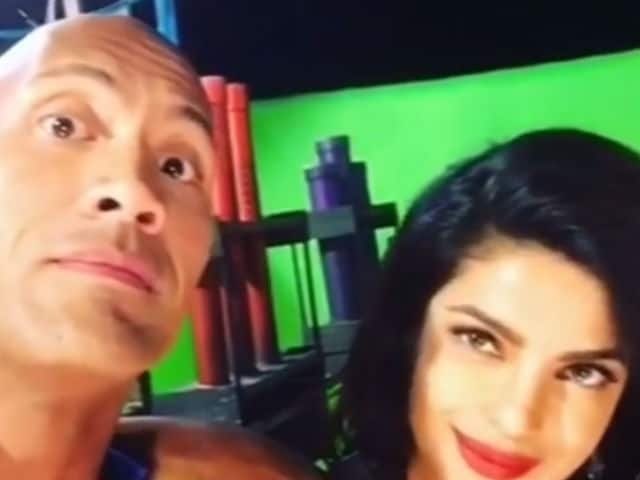 Highlights
Priyanka posted a hilarious video of herself with Dwayne Johnson
In Baywatch, Priyanka plays the main antagonist
Directed by Seth Gordon, Baywatch hits screens on May 19, 2017
New Delhi:
Priyanka Chopra is not a woman you mess with, even if - or perhaps especially if! - you happen to be Dwayne 'The Rock' Johnson, former professional wrestler and now Priyanka's co-star in the work-in-progress
Baywatch
film.
Priyanka has checked out of the sets of
Baywatch
, having wrapped her scenes in the movie, but she has memories to share. On Tuesday, she posted this hilarious video of herself with Mr Johnson on Instagram.
Be afraid. Be very afraid.
Dwayne Johnson was. On his
Instagram account
, he wrote: "I told Priyanka Chopra at the start of production, 'Woman either we gonna get along, or we gonna get it on.' She chose to get it on. And that's why we love her."
Priyanka Chopra
, making her Hollywood debut in Baywatch, plays the main antagonist Victoria Leeds. Mr Johnson heads the lifeguard squad as Mitch Buchannon, the character played by David Hasselhoff in the TV series.
The squad also includes actors Zac Efron, Alexandria Daddario and Kelly Rohrbach. Original cast members The Hoff and Pamela Anderson will make special appearance in the Seth Gordon-directed film, scheduled to release on May 19, 2017.