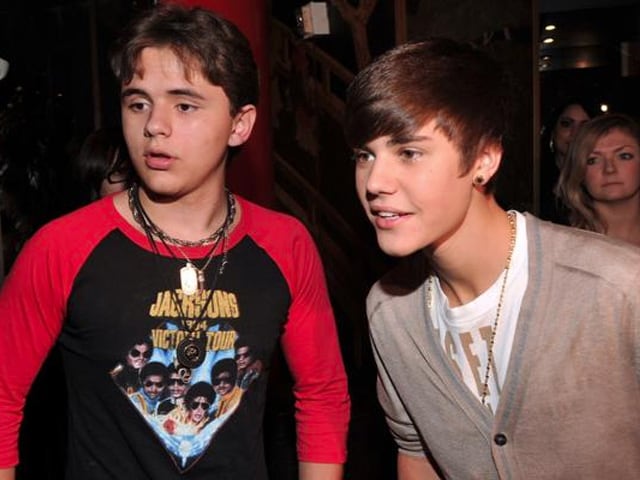 New York:
King of Pop Michael Jackson's eldest son Michael Joseph Jackson, Jr (also known as Prince Michael Jackson I) is reportedly working with singer his friend, singer Justin Bieber.
The project is being supported by professional boxer Floyd Mayweather Jr, reported the New York Post.
A Jackson family source said that Prince, 17, and Justin, 20, 'really dig one another' and that their 'major recording album' was in the works. No other details regarding the project have been revealed.
Prince and Justin who live in the same Calabasas, California community have reportedly been hanging out together a lot.