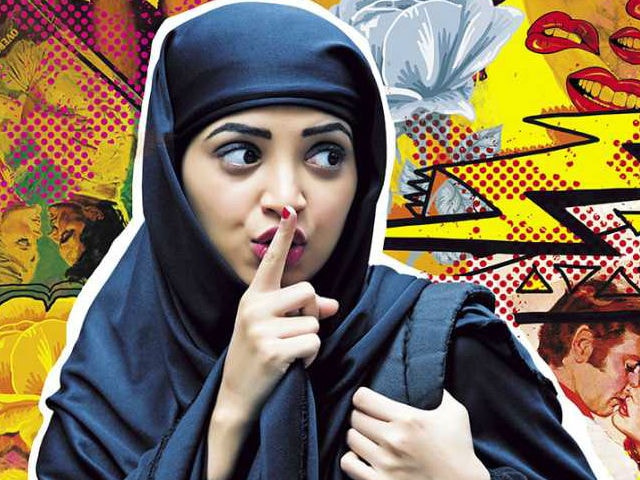 Highlights
The film was denied certification because it is 'lady-oriented'
Ashoke Pandit wrote that he 'condemns the denial'
The film has won a prize for gender equality
New Delhi:
The Central Board of Film Certification's
blocking of the Prakash Jha-produced Lipstick Under My Burkha
has been 'condemned' by filmmaker Ashoke Pandit, a member of the Board who has often criticised chief censor Pahlaj Nihalani publicly. In a tweet, Mr Pandit wrote that he 'condemns the denial' of a censor certificate to the film, describing it as an 'act of arrogance' on the part of Mr Nihalani. On Thursday, it was revealed that the Board had refused to certify
Lipstick Under My Burkha
, rejecting it on the charges of being 'lady-oriented' and showing women's 'fantasy above life.' The letter from the Board also listed sex scenes and abusive language as grounds for denying it a certificate. Ashoke Pandit tweeted:
I condemn the denial of #CensorCertificate to @prakashjha27 's film #LipstickUndermyBurkha.Its an act of arrogance by Pahalaj Nihalani.

— Ashoke Pandit (@ashokepandit) February 24, 2017
Mr Pandit told news agency ANI, "As a board member, I feel that is an iconic filmmaker like Prakash Jha has suffered from this dictatorial decision then it is a very sad thing for the country. I think this is shameful and tragic and not the right way of handling things."
Ashoke Pandit and other members of the Censor Board have previously accused Pahlaj Nihalani of being high-handed in his decision-making. The Board has been frequently denounced for censoring films like
Udta Punjab
,
NH 10
and Mr Jha's
Jai Gangaajal
. It was ridiculed for attempting to make the 2015 James Bond film
S.P.E.C.T.R.E
'
sanskaari
' by ordering kissing scenes deleted.
Twitter agreed with Mr Pandit's branding of the Censor Board's decision not to clear
Lipstick Under My Burkha
as 'shameful' and
advised the Board to 'grow up.'
Lipstick Under My Burkha
, directed by Alankrita Shrivastava, stars Konkona Sen Sharma and Ratna Pathak Shah. The film, which has toured the festival circuit, deals with the sexual awakenings of four small town women and has won a prize for gender equality.
Masaan
director Neeraj Ghaywan described the Board's stated reasons for refusing the film a certificate as 'mansplaining.' The letter from the Board read: "The story is lady oriented, their fantasy above life. There are containous sexual scenes, abusive words, audio pornography and a bit sensitive touch about one particular section of society (sic)."
In a statement,
Lipstick Under My Burkha
director Alankrita Shrivastava said: "I am more determined than ever before to ensure that Lipstick Under My Burkha can be watched by Indian audiences. I will fight this out till the very end, and do whatever it takes because this is not about my film. The real issue is the systematic suppression of women's voices and the throttling of freedom of expression... I believe the decision to refuse certification to our film is an assault on women's rights."