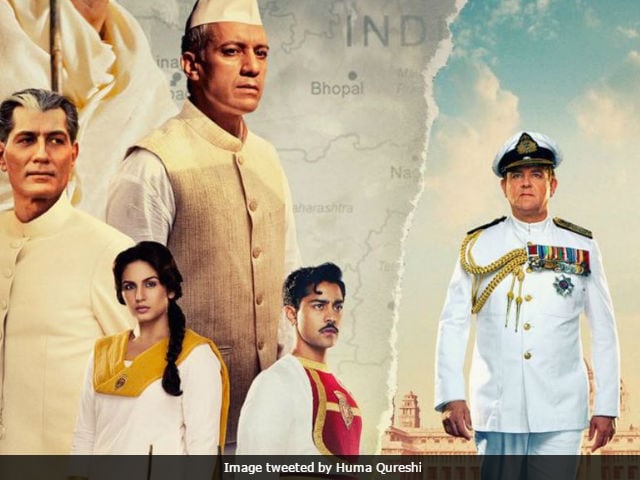 Cast: Hugh Bonneville, Gillian Anderson, Manish Dayal, Huma Qureshi, Michael Gambon
Director: Gurinder Chadha
Rating: 1.5 stars

The first line in Gurinder Chadha's Viceroy's House consists of the words "achha karo!" in a starched British accent, a clumsily translated attempt at saying "do it well." It is an order given as a retinue of servants in white dhotis bend over to sweep a badminton court. The last Viceroy of India is entering his swank New Delhi mansion, and with him he carries the gift of a free country.

Leaving India to its own devices is, as Chadha's film explains, a kindliness done to the country by the British, after first having - so benevolently - sharpened our freedom-fighting tongues at Cambridge. Now, "exhausted by fighting Germans," the Empire would like its tea minus the noisy natives, and Lord Mountbatten, the last Viceroy, must preside over the impossible, the cleaving of India into arbitrarily separated states while Indian leaders squabble hotly. Poor, poor Englishmen.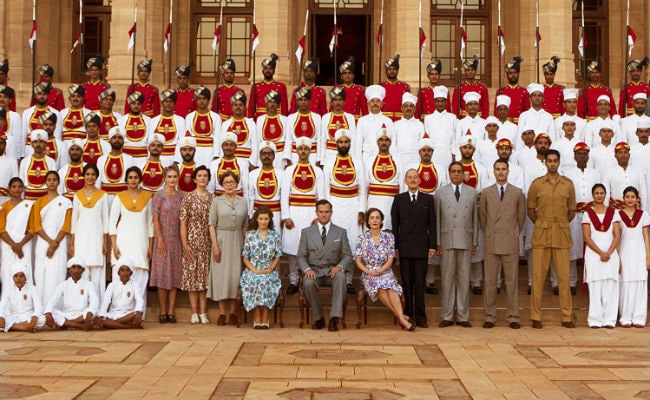 If only the director had heeded her own film's opening instruction.

Viceroy's House is an embarrassment, with or without its childish attempts at pro-Empire revisionism. Released in India under the title Partition: 1947 - perhaps in an attempt to mislead audiences into believing it is related to the considerably superior Deepa Mehta film 1947: Earth - this film plays out like a middle-school production, complete with atrocious accents and over-nodding heads.

Set around the Viceroy's household with noble-minded members of the family dealing with easily aggravated members of the staff, it plays out like the poor cousin of an uptight television drama. Brownton Abbey, if you will.

The comparison is automatic, since Lord Mountbatten is played by the anachronistically adorable Hugh Bonneville, who plays the beleaguered patriarch on Downton Abbey. Things are sweatier here, with India's partition posing an arguably grimmer problem than Lady Mary's latest beau. Gillian Anderson plays Edwina, his wife - and while, as I recently raved, she is in tremendous form - here she slathers on the accent thickly, saying "Injia" whenever she can, aided by a Thatcherite wiggle of the chin. The film exalts her to an impossibly sainted position, turning her into a crusading Princess Di for the time. The truth may well be out somewhere, but this film is not where to look.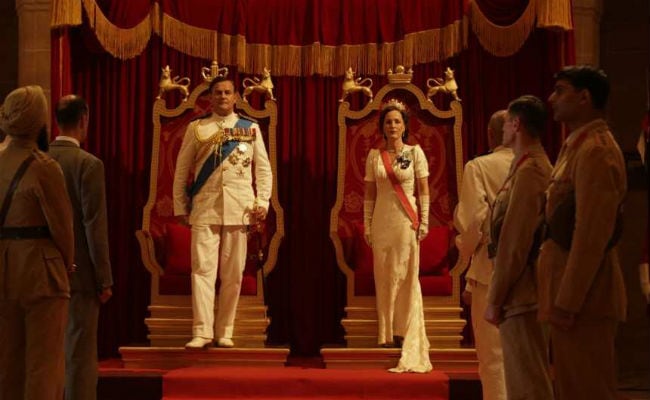 She is luminous, however, and has a couple of nice lines - "my husband's study reeks of failed negotiations," she says memorably - unlike her rumoured paramour. Jawaharlal Nehru is depicted as an effete man with a cartoonish accent and zero dynamism, like Apu from The Simpsons in a film that could have been titled Carry On Partition. It is a savage bit of casting. In contrast, Denzil Smith's Jinnah comes off too villainous, but this may be preferable to Sardar Patel and the like who nod their heads obsequiously in time with Nehru. The great Neeraj Kabi plays Gandhi in makeup that looks like blackface, speaking in slurred aphorisms and looking loony as he forces the goat curd he's eating upon the reluctant Mountbattens, who each make a face.


I sympathise completely. My eyes ache from rolling.
In the film's foreground is a star-crossed romance which, frankly, could be any star-crossed romance ever. Strapping but gullible young Jeet Kumar is in love with an old neighbour Alia. He is a valet and she a translator, and his friend - a Sikh who shows off his roots by saying "
yaara
" with every line - warns him, shaking his head as he says "a Hindu boy like you and a Muslim girl...". This doesn't stop the couple from eavesdropping through keyholes together or discussing affairs of the heart, with Gandhi visible in the background. Manish Dayal is earnest as Jeet, while Huma Qureshi is credible even if she is allowed one expression for nearly the whole film - that of downcast eyes and a furrowed brow - though it is replaced occasionally by a coy smile.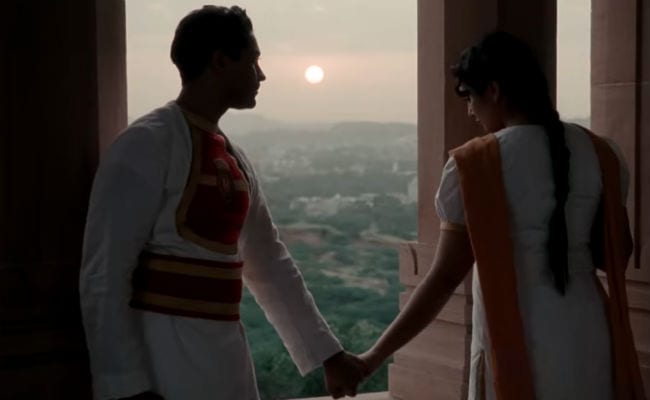 The late Om Puri is mildly evocative as a blind man who likes Dickens, while it is beyond Chadha's considerable powers to extract a bad performance from Michael Gambon, who plays General Hastings with a canny wink. The film relies heavily on a controversial book that claims Winston Churchill, who was well out of power, had already outlined plans to divvy up India in 1945, two years before The Partition. In the climax, Chadha - who has her own devastating history of Partition - tries hard to go full-tilt and depict the horrific exodus as a handkerchief-exploiting melodrama, but file footage is far more effective than anything the filmmakers conjure up.




There is one genuinely fine scene in
Viceroy's House
. Played by the reliable Simon Callow, Cyril Radcliffe mops sweat from his brow and, while being poured tea, asks whether tea might have a cooling effect in weather that hot. His Indian attendant immediately wonders if he'd like his tea cooled. This one moment deftly displays not only the Indian eagerness to please - giving in even to the outlandish suggestion for cool tea - but also the literality with which Indians insist on grasping the English language.
The rest is nonsense, and worse, irresponsible nonsense, nonsense that tries to sell us what we always knew. The British forget the games they invented. This is why they make better umpires than they do batsmen.