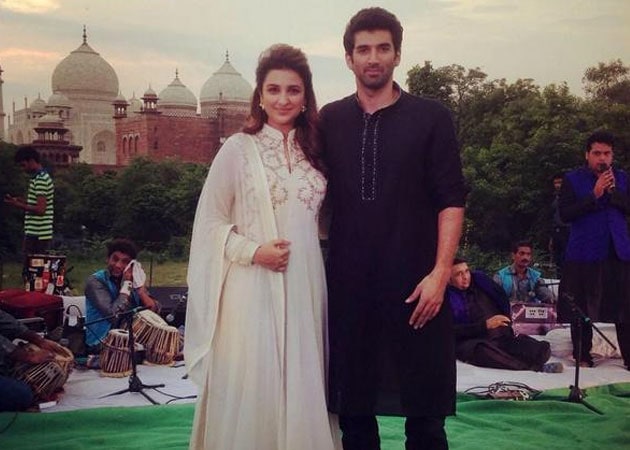 Agra:
Music directors Sajid and Wajid, who have composed the music for the movie Daawat-e-Ishq performed qawwali at the Taj Mahal in Agra to promote their upcoming movie. Actors Aditya Roy Kapoor and Parineeti Chopra were present during the show.


Written and directed by Habib Faisal and produced by Aditya Chopra, the film will hit theatres on September 19.
Parineeti Chopra visited the Taj Mahal for the first time. She also visited Fatehpur Sikri with Aditya Roy Kapoor earlier in the day for the promotion of their film.